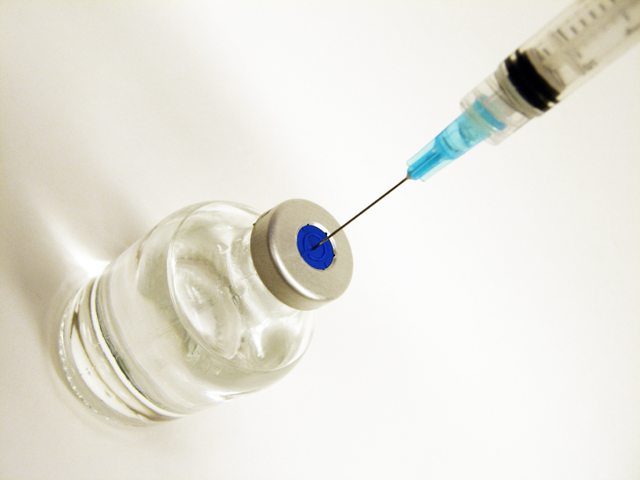 ---
PESHAWAR: The Peshawar High Court (PHC) on Thursday issued an arrest warrant against the owner of Pharmedic, the pharmaceutical company allegedly responsible for manufacturing substandard interferon vaccines used to cure hepatitis C.

A division bench comprising PHC Chief Justice Dost Muhammad Khan and Justice Musarrat Hilali issued the arrest warrants against the company's owner, Iftikhar Shaikh, as well as sales manager Khalid Malik while hearing a suo motu notice taken over the poor quality of life-saving medication supplied to government hospitals.

Anti-corruption Establishment (ACE) director Fayaz Ali Shah informed the bench Shaikh and Malik were in hiding, adding the ACE had not been conferred with powers to carry out law enforcement activities in other provinces.

Despite this, the bench directed Shah to contact the Federal Investigation Agency to ensure Shaikh and Malik are arrested. The bench also ordered the director to get in touch with Interpol to track down the two executives in the case that they had fled the country.




Shah further said the National Institution of Health (NIH) had found fibres and particles in the substandard interferon vials after conducting laboratory tests on the drugs. He added the NIH did not have a record of tests conducted on some supplied batches including numbers 76, 77 and 78, worth Rs300 million.

The ACE has already arrested the then director general Health Services Dr Sharif Ahmad Khan, former hepatitis control programme director Dr Ghulam Subhani and assistant junior clerk Mubarak Shah for allegedly supplying 1.6 million substandard interferon vials worth Rs250 million to government hospitals.

Published in The Express Tribune, May 10th, 2013.