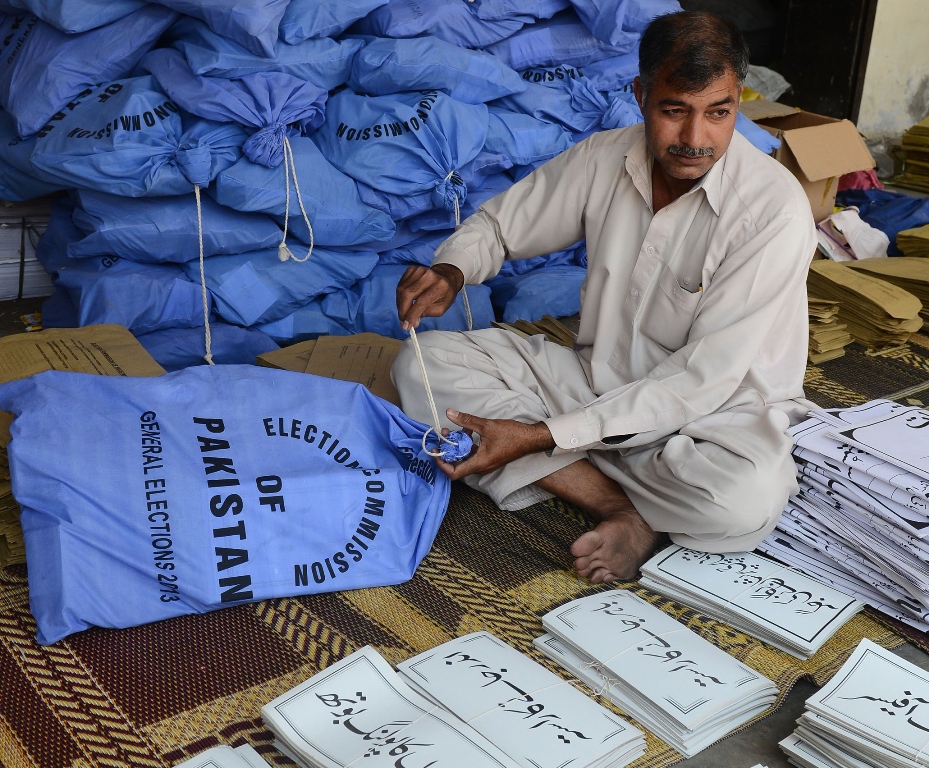 ---
ISLAMABAD: Thousands of teachers wait in readiness to perform their duties at over 500 polling stations in Islamabad's two constituencies during Saturday's general election.

Two National Assembly seats, NA-48 and NA-49, will be up for grabs in the federal capital, for which 0.63 million voters will be casting their ballots.

"The Election Commission of Pakistan (ECP) has been busy preparing teaching staff for their polling day responsibilities since April," said Urban Area Education Officer Salma Hussain.

Islamabad is administratively divided into two segments, urban and rural. The rural area — comprising Bhara Kahu, Tarnol, Nilore, Sihala and the five and six series sectors in the city — is further split into twelve union councils, comprising some 140 villages.

The urban area has over 262 polling stations. Around 1,960 teaching staff and 1,000 other volunteers will be stationed at 116 schools and former federal government colleges.




As per ECP regulations, each polling station will accommodate between 700 and 1,500 voters or less. This number will also determine how many booths are to be established at each station.

An official working with the returning officer (RO) for NA-49 said that over 288 polling stations had been set up no more than two to three kilometres from each other across the constituency.

Bhara Kahu Area Education Officer Bashir Arain confirmed that 781 staff will be performing duties at the 99 polling stations set up in the area, while 60 staffers will be available on reserve.

All teaching staff will arrive at the RO's office on May 10 to make final preparations.

Buses organised by the Federal Directorate of Education will then transport the staffers from Sector F-8 Markaz to their assigned polling stations.

Residents have expressed their concerns with presiding officers in remote areas of the federal capital where polling stations have not been installed.

"We have 400 voters in our Bhara Kahu village, which doesn't have a polling station within four kilometers," said Zahid. Arain said RO's had conducted a survey of all school buildings to ensure that the requisite facilities were in good condition.

Around 38 polling stations in NA-49 have been placed in the highly sensitive 'A' category. Only three polling stations in NA-48 have been termed sensitive while the rest are in the normal 'C' category.

According to the ECP, 11 armoured vehicles, 65 motorcycles, and 15 mobile vans will be deployed by the police for surveillance purposes, in addition to over 7,000 security personnel that will be present at polling stations.

As many as 70 candidates are running for the two NA seats, including representatives from 22 political parties and independents.

Published in The Express Tribune, May 9th, 2013.
COMMENTS
Comments are moderated and generally will be posted if they are on-topic and not abusive.
For more information, please see our Comments FAQ