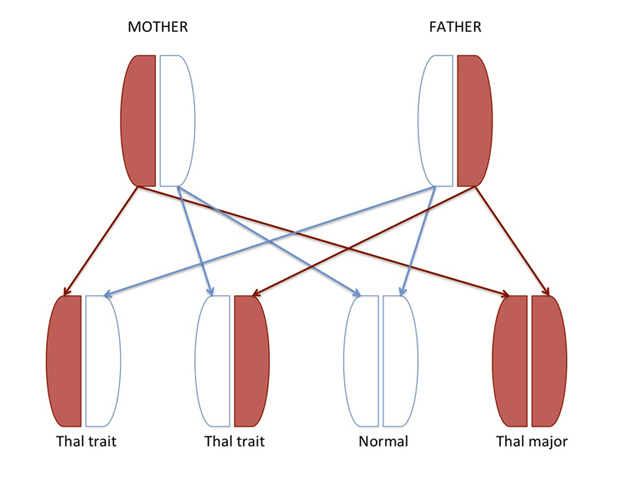 ---
HYDERABAD: Thalassaemia is on the rise in Pakistan and statistics indicate that about 3,000 to 4,000 children are born with the more virulent form of the disease, called Thalassaemia- major every year.

This alarming fact was revealed by prominent pediatrician and Professor of Liaquat University of Medical and Health Sciences (LUMHS), Dr Salma Shaikh, while talking to APP on the eve of world Thalassaemia Day.

Shaikh said that Thalassemia and Hemophilia were spreading rapidly and destroying innocent lives. She said that affected children need fortnightly blood transfusions to stay alive.

According to statistics, she said annually an estimated 6,000 Thalassaemic children are born in the country. Of this number, 60 to 70 percent succumb to Hepatitis- B or Hepatitis-C and die before reaching the age of 10.

She said that the carrier rate has also risen to about six percent in Pakistan, and this figure could increase further if preventive measures were not adopted.

She urged every member of society to promote awareness regarding taking a pre-marriage thalassaemia blood test.

Thalassaemia is a blood disorder and a common inherited disease with no cure, except bone marrow transplantation and a costly procedure entailing certain risks. Most of the patients of the genetic disorder have to endure blood transfusion for life, however, it can be controlled through prenatal diagnoses.

Shaik said that the disease prevails because of marriages among close relatives, which reinforces the chances of children of parents with a similar genetic make-up being born with it.

Women with three months pregnancy should be brought to a Thalassaemia Centre for a test, she said and emphasised the need of launching a massive campaign for the prevention of the disease.

She observed that there was a 25% chance of having 'Thalassaemia major' in every pregnancy, in case two Thalassaemia carriers get married.

Dr Shaikh expressed her concern over the poor response of the government to the threat. There are few Thalassaemia Centres in the country and if more centres are established, the number of children born with the disease could be controlled, she said.
COMMENTS (2)
Comments are moderated and generally will be posted if they are on-topic and not abusive.
For more information, please see our Comments FAQ