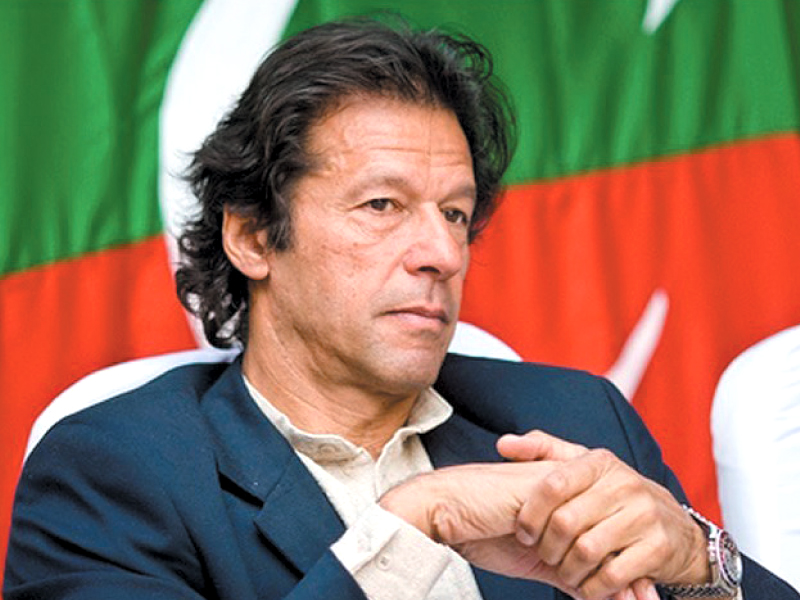 ---
Pakistan Tehreek-e-Insaf Chairman Imran Khan on Thursday issued a statement saying that the "PTI totally subscribes to the article in the Constitution of the Islamic Republic of Pakistan on the Ahmadis. It is not part of the PTI agenda to seek amendment of the said article in the Constitution."

The PTI Chairman was referring to article 260-3 of the Constitution that declares Ahmadis non-Muslims. Additionally, articles 298-B and 298-C prohibit Ahmadis from posing as Muslims, calling their faith Islam, proselytising, or "in any manner whatsoever" outraging the religious feelings of Muslims.

This clarification came in response to a video clip that surfaced on social media, showing a woman named Nadia Ramzan Chaudhry in a meeting with Mirza Masroor Ahmad, spiritual leader of the Ahmadi community, in UK. According to the video, Chaudhry especially asked for Ahmadi votes on behalf of the PTI.

Khan denied any links with the woman and said that it would be against the Representation of the People Act, 1976 and instructions of the Election Commission of Pakistan (ECP) to ask for votes in this manner.

"This is a political conspiracy against me as a person and PTI as a party," said Khan.

In the press release, he added that "Those Ulema who label me as 'kafir' and tell people that voting for PTI is 'haram' in their fatwas would have been better advised to follow the rules of giving fatwas and ascertained my belief before issuing the same."

Khan also voiced his belief in the finality of Prophet Muhammad (pbuh).

In a video message by a visibly distraught Khan, he dismissed the allegations as propaganda. "If you say that when the PTI comes to power and will amend the 1973 constitution with regards to the Ahmedis, this is propaganda."

The PTI Chairman also claimed that one person was involved in the allegations against the party. "He is doing it on political basis and he once called me out on Jewish lobby allegations."

Correction: An earlier version of this article had referred to the spiritual leader of Ahmadi community as Mirza Masroor Qadiani, this has been changed to Mirza Masroor Ahmad.