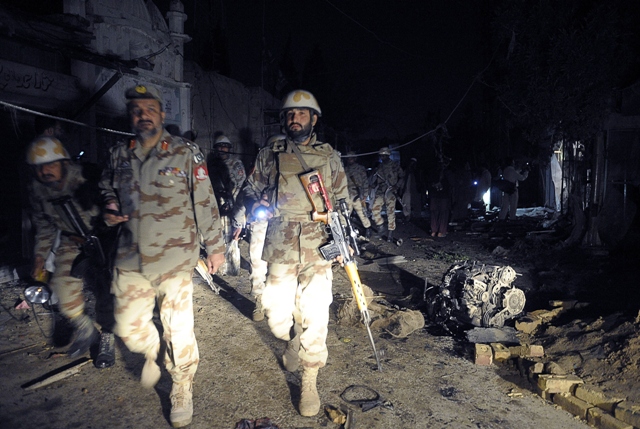 ---
As we move closer and closer to the May 11 elections, the security situation in Balochistan is quite clearly far from satisfactory. Violence occurs virtually every day. The latest incident took place on April 28 when an explosive device planted on a bicycle went off at a rally of an independent candidate. Five persons were injured. Parties contesting the polls in the province have already stated time and again that the wave of terrorism is adversely affecting their campaigns and will influence voter turnout.

What is most worrying of all is the fact that authorities appear to have no solution to offer. Indeed they seem to have given up any attempt to call a halt to the violence. In a recent statement, the home minister for the province has said the military will be conducting a clean-up operation in Balochistan around 10 days before the poll in the hope that this will bring sufficient stability to carry out the balloting. The scheme may or may not work. But most of all, it shows that other than the short view of matters, those in charge really do not know quite what to do or how to stop the scourge of violence. Simply curbing it for a few days is obviously no solution at all.




The reality is that the violence is undoubtedly impacting election campaigning in Balochistan. This is a serious matter. Reports state that there is no excitement ahead of elections in Quetta or other major cities of the province. This is not a healthy state of affairs. Without the full participation of voters and candidates alike, elections will be meaningless.

It is clear that the terrorists have succeeded in deciding a great deal about this poll. The results will be especially negative in a province like Balochistan, wracked by all manner of violence and deprivation, where we badly need a fair and free election. It now appears less and less likely that we will be able to conduct one, with the military operation likely to bring its own controversies and anxieties to a region where hatred already dominates many events and cripples political lives in many ways.

Published in The Express Tribune, April 30th, 2013.
COMMENTS (1)
Comments are moderated and generally will be posted if they are on-topic and not abusive.
For more information, please see our Comments FAQ