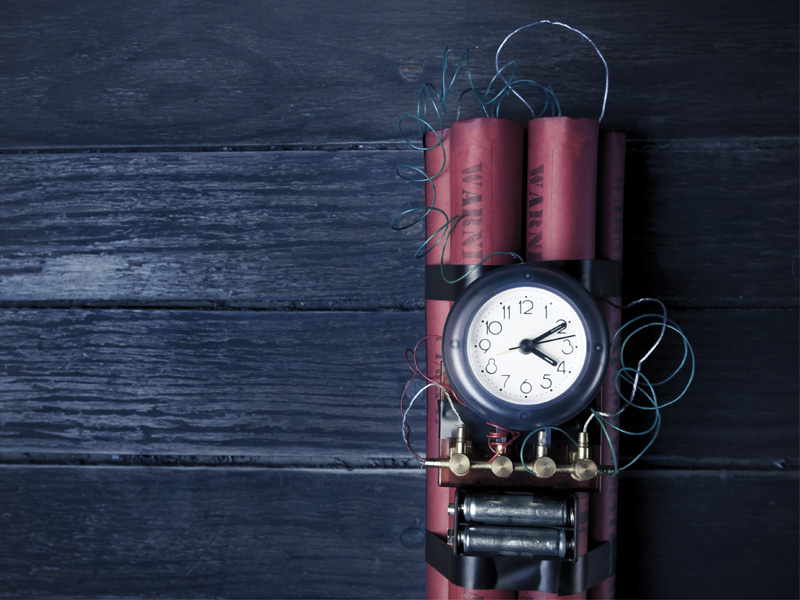 ---
MIRANSHAH: A bomb blast has destroyed an election office in a Miranshah, officials said on Saturday, the latest violence ahead of historic polls next month.

No deaths were reported following the explosion which took place late on Friday in the main town of North Waziristan tribal region.

The attack came hours after a car bomb exploded outside the election office of a candidate for the Awami National Party (ANP) in Karachi, killing 10 people and wounding 17 others.

"A time device, which was planted near the office of Aqal Khan, an independent candidate contesting the May 11 polls, went off but did not cause any loss of life because it was late in the night," a local security official told AFP.

The blast however destroyed Khan's election office and a few nearby shops.

Another official, who confirmed the bombing, said nobody has so far claimed responsibility for the incident.

The May 11 polls are due to mark the first democratic transition of power after a civilian government has served a full, five-year term in a country that has been ruled by generals for half its life.

But a wave of attacks and threats against politicians and election workers have marred the run-up to the polls.

At least 36 people have been killed by bombers and gunmen since April 11 in different parts of the country including Karachi and Peshawar, according to an AFP tally.

The Taliban have directly threatened the three main parties in the outgoing government, the Pakistan Peoples Party (PPP), the ANP and the Muttahida Qaumi Movement (MQM), which are often described as secular.

As a result of the threats, there have been few large-scale political rallies leading to a lacklustre campaign for the elections.

Amnesty International has also called on Pakistan to investigate the recent wave of attacks and ensure adequate protection for election candidates.

Meanwhile, the Election Commission of Pakistan said in a statement on Saturday that voting for elections would be held across the country without any interval from 8:00am to 5:00pm on May 11.
COMMENTS
Comments are moderated and generally will be posted if they are on-topic and not abusive.
For more information, please see our Comments FAQ