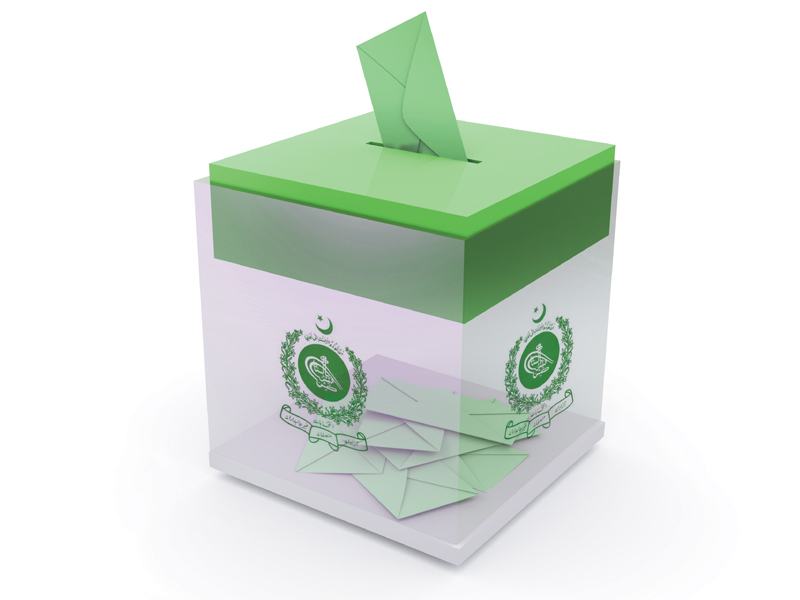 ---
The Election Commission of Pakistan's (ECP) code of conduct for political parties and candidates for general elections of 2013 and all subsequent by-elections was meant to provide a level playing field for all political parties. Instead of following these rules during election campaigning, we have seen that almost all political parties are guilty of flouting them. According to a report by the Free and Fair Election Network, 86 per cent of the 49 rallies it observed violated the ECP's code of conduct. The Pakistan Peoples Party (PPP), the Pakistan Muslim League-Nawaz (PML-N), the Pakistan Tehreek-e-Insaf (PTI) and the Jamiat Ulema-e-Islam-Fazalur Rehman (JUI-F) were amongst those parties that violated ECP rules during electioneering. The ECP received over 700 complaints of such violations that are now being investigated by the authorities. It is disappointing to see political parties blatantly violating rules set by the ECP. Politicians are supposed to be the representatives of the masses, who send these representatives to the assemblies to fulfil their expectations. When politicians break rules and consider themselves above the law, it is tantamount to betrayal of trust of the electorate.

Future lawmakers should not be seen breaking the rules as it sets a bad precedent. If our politicians want to earn the trust and respect of the masses, they must not indulge in unlawful practices. As it is, our political class is demonised through propaganda campaigns by undemocratic forces. When politicians break the rules, they give democracy a bad name. The efforts of those who fought for democracy in Pakistan should not be undone by our political class. It is essential for the electoral process that all parties and candidates must respect and follow the law. When the ECP is not being taken seriously by political parties, we cannot expect the people to put their faith in the electoral process. If our political parties and their candidates start following the ECP's code of conduct, it would strengthen the ECP. This, in turn, would ensure free and fair elections.

Published in The Express Tribune, April 26th, 2013.
COMMENTS (1)
Comments are moderated and generally will be posted if they are on-topic and not abusive.
For more information, please see our Comments FAQ