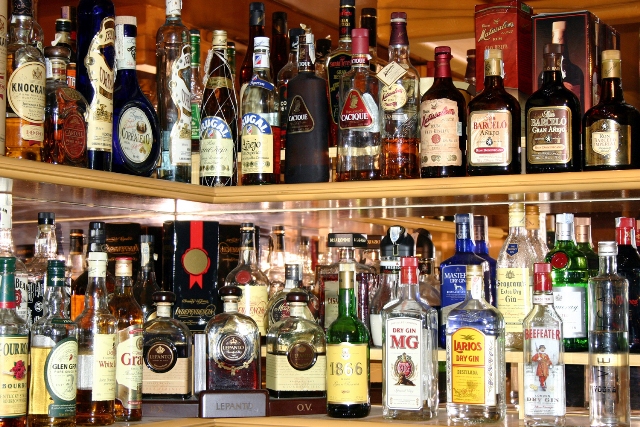 ---
ISLAMABAD:



Escalating tensions on the Korean Peninsula are being felt thousands of kilometres away in Pakistan, but not for obvious reasons.




The Express Tribune has learnt that South Korea is at odds with Islamabad over the alleged involvement of the North Korean mission staff posted in Pakistan for illegally selling imported liquor to the general public.

Seoul is none too pleased with the activities of North Korean diplomats and its mission in Islamabad has taken up the issue with Pakistani authorities, insisting that such activities are in violation of UN sanctions.

The issue first came to light when the Defense Housing Authority (DHA) in Karachi received several complaints from residents over 'illegal activities' of the North Korean consulate staff in Pakistan's largest metropolis.

The DHA administration formed a team to observe the consulate staff to ascertain the authenticity of the complaint. After completing its investigation, the team confirmed that the consulate staff was indeed involved in selling liquor illegally.

But bizarrely, the DHA administration wrote a letter to the South Korean Embassy in Islamabad seeking action against North Korean diplomats.

This drew the ire of the South Korean Embassy, which clarified to the DHA that it had nothing to do with North Korean diplomats. Subsequently, the DHA apologised for the mistake.

The South Korean Embassy confirmed the story and said they took up the matter with Pakistan's foreign ministry, saying it had caused embarrassment for them.

Diplomatic sources told The Express Tribune that the South Korean mission requested Pakistan to stop North Korean diplomats from selling alcohol.

Despite repeated attempts, no one was available from the North Korean Embassy to provide an official response.

When contacted, a foreign ministry spokesperson said he was not aware of the controversy and would have to check with the concerned officials.

Published in The Express Tribune, April 25th, 2013.
COMMENTS (17)
Comments are moderated and generally will be posted if they are on-topic and not abusive.
For more information, please see our Comments FAQ