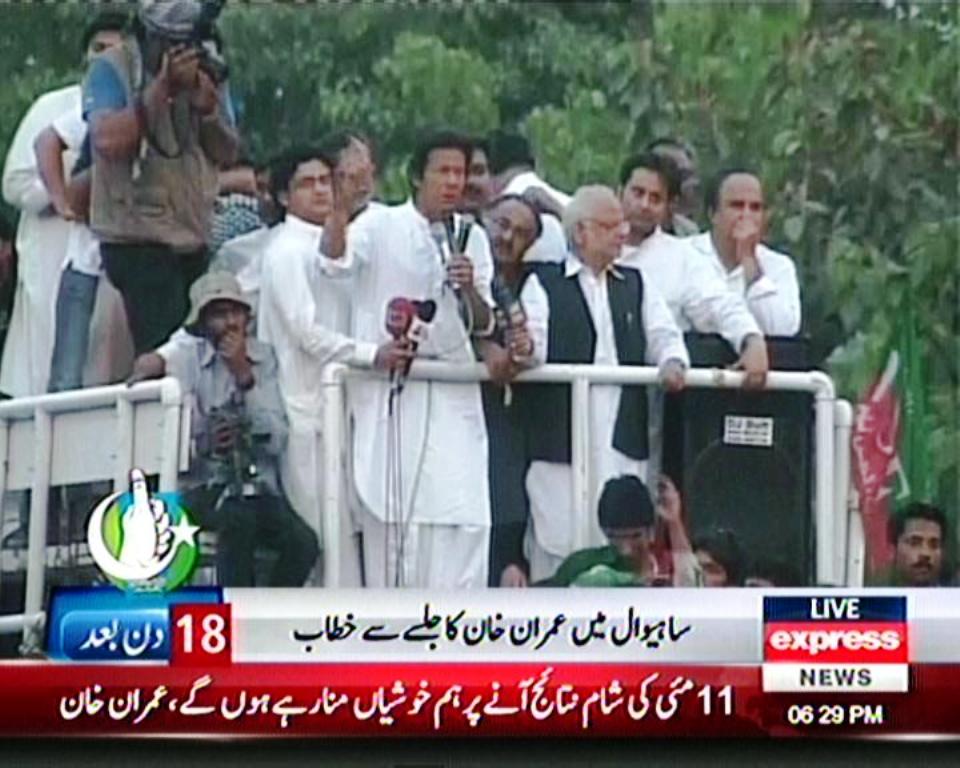 ---
SAHIWAL: The Pakistan Tehreek-e-Insaf (PTI) Chief Imran Khan challenged the Pakistan Muslim League- Nawaz (PML-N) to a debate on any TV channel, during his rally in Sahiwal, on Tuesday.

While addressing the rally, he said, "Accept my challenge Nawaz Sharif. Let's have a debate on any TV channel. This debate is very important to bring the truth to light."

The cricketer-turned-politician also said that PML-N "batted five times, however they will not get a sixth chance".

"Whoever wants to succeed, succeeds in the first try," Khan said.

Recalling his time as captain of the Pakistan national cricket team, he said that while he was the captain, no one could defeat him. "No one defeated me for ten years. I left the captaincy myself."

He promised the supporters that if he came to power, one day will come when people living abroad will come to Pakistan in search of employment, such will be the development in Pakistan.

Earlier, on Monday night, Rehman Malik had also invited Imran Khan and Nawaz Sharif to a live debate on topics such as money laundering, morality and article 62 and 63.


I invite N. Sharif and I. khan to hv live debate with me to be monitored by int/local anchors.Agenda/money laundering/Morality/art 63/ 62.

— Senator Rehman Malik former Interior Minister (@SenRehmanMalik) April 22, 2013