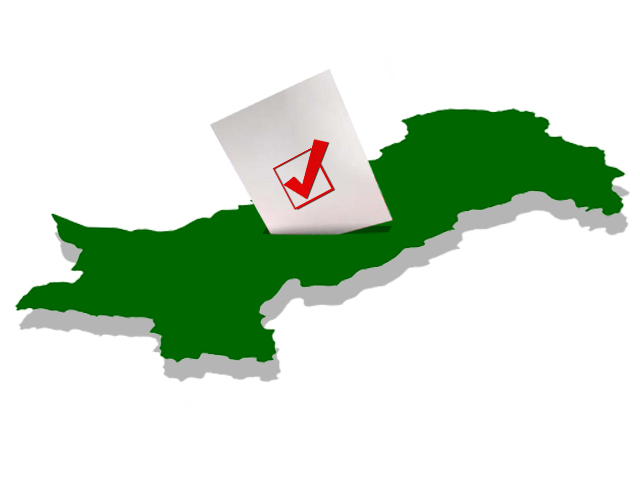 ---
MINGORA: Candidates contesting from NA-29 Swat-I signed an agreement on Sunday to follow the election code of conduct set by the Election Commission of Pakistan (ECP).

The election hopefuls were attending a candidate forum organised by All Women Advancement and Resource Development (Award) and Free and Fair Elections Network (Fafen) in Mingora.

Addressing the participants, District Election Commissioner (Swat) Mir Dali Shah said he expected all candidates to follow the ECP's guidelines. "Monitoring teams have been formed to observe various activities during the election campaign and a detailed list of the ECP's code of conduct has been issued," he said.




Award's Constituency Coordinator for NA-29, Nisar Ahmad Khan said around 43,500 observers have been hired across the country to closely observe all activities during polling. Around 171 of these observers will be working in NA-29.

The candidates also presented their election manifestoes on the occasion and answered the public's questions regarding them.

The agreement contains the following points:

•    We will follow all the instructions issued by ECP, laws and code of conduct for peaceful polling.

•    We and our supporters will avoid all such activities which can be categorised as a crime under electoral laws, such as bribing voters, pressurising them, forging votes, etc.

•    We will not motivate or instigate any voters to cast their vote in favour of a particular candidate within 400 yards of a polling station.

•    We and our supporters will avoid all sorts of violence during election campaigns and polling. I openly condemn verbal and physical violence. We commit to not using abusive language and avoiding damaging any public property.

•    We will forbid our supporters to misuse ballot papers or to stamp any sign on them.

•    We will avoid delivering aggressive speeches against other parties, gender, groups, etc.

•    We and our supporters will not use any false and baseless verbal/written material to defame other parties.

•    We will not use any propaganda against our rival candidates on the basis of gender, language, religion and nationality.

•    We and our supporters commit that women will not be barred from voting.

•    We and our supporters will ensure protection to the law enforcement agencies in transporting electoral equipment to the electoral staff and polling agents during the polling process.

•    We and our supporters will not display weapons and firearms during our election campaign, public meetings or processions, on the polling day and until 24 hours after the consolidation of official results by the Returning Officer.

•    We and our supporters will neither threaten nor use violence on presiding officer, assistant presiding officer, polling officer and officials in polling stations.

Published in The Express Tribune, April 22nd, 2013.