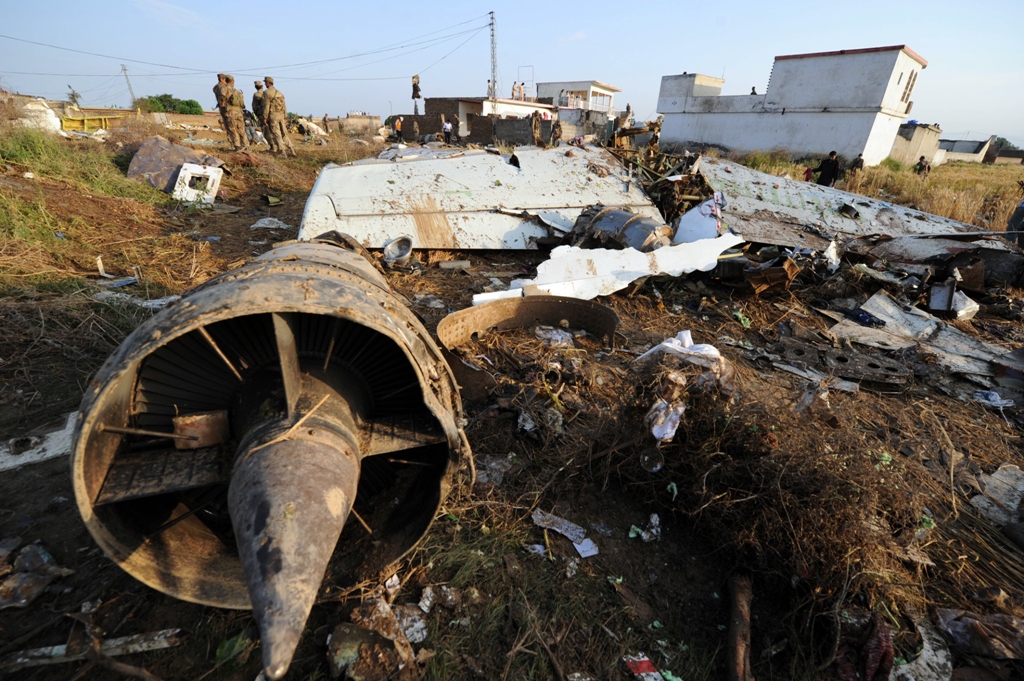 ---
ISLAMABAD:



One year after the deaths of 127 people onboard Bhoja Air flight 213 bound for Islamabad, relatives of the victims gathered at the National Press Club on Saturday, calling for a fresh inquiry into the crash.




Mohammad Tariq, the coordinator for the victims' families, alleged that the Civil Aviation Authority was deliberately delaying the inquiry into the tragic incident in a bid to allow two years to pass, after which the families of victims would lose their right to demand compensation.

Colonel (retd) Shamim, a member of the victims' families group, lamented that judicial commission was also formed to hold an inquiry into the issue, but the commission never met.

Along with the airline, he blamed the government departments which allowed a "dysfunctional and grounded" plane to fly for the tragedy.

"Not only this, the pilot was also overage and the fuel was not sufficient, while the plane was also flying below the standard altitude," Col Shamim said.

He said only free and fair investigations into the incident could bring the answers the victims families seek.

"It is not only a matter of the 127 lives lost in the crash, but the lives of the families that were ruined," said a man who lost his son in the incident.

The victims' families regretted that Bhoja Air has yet to pay the announced compensation of Rs5 million to the family of each victim.

Published in The Express Tribune, April 21st, 2013.