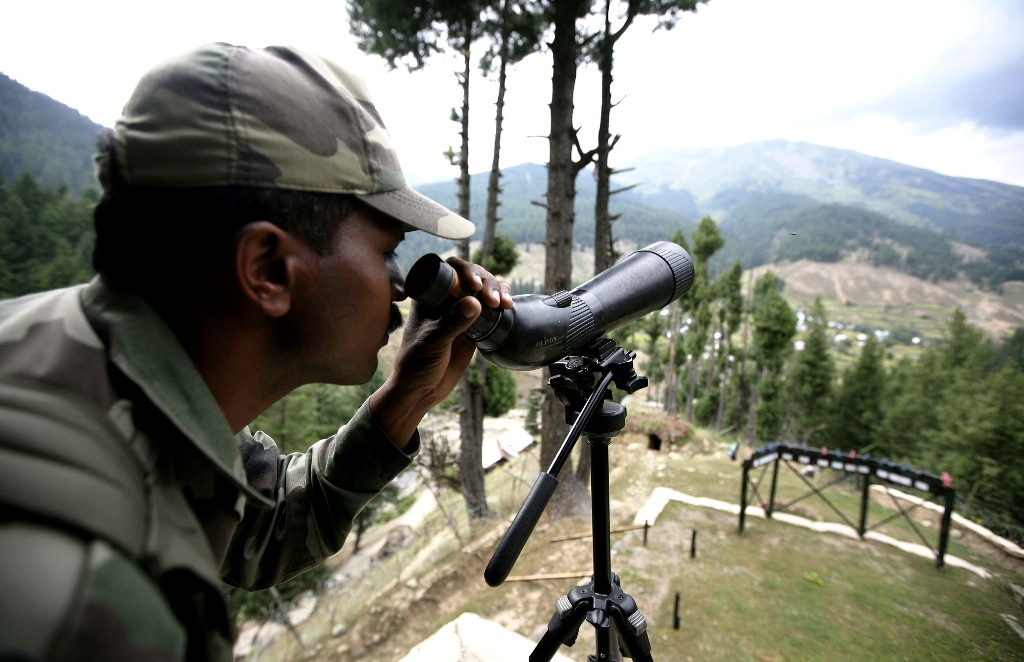 ---
NEW DELHI: Dozens of Chinese soldiers have set up camp in a Himalayan region claimed by India, Indian government sources say, signalling a potential renewal of border tensions between the nuclear-armed neighbours.

Troops of the Chinese People's Liberation Army (PLA) allegedly entered Indian-claimed territory in eastern Ladakh and erected a camp on the night of April 15, the sources said.

Meanwhile, troops from the Indo-Tibetan Border Police have set up a camp 300 metres opposite the alleged tents pitched by the Chinese, the sources said.

New Delhi is confident it can settle the high-altitude territorial dispute "peacefully" through diplomatic channels, the government sources added.

India and China have an unresolved frontier dispute, and relations are often prickly and marked by mutual suspicion -- a legacy of a brief border war in 1962 that was waged in Ladakh and in the northeastern state of Arunachal Pradesh.

The Asian giants have held numerous sets of talks to resolve the future of their disputed regions but have made little progress.

"(Such) incidents (as the incursion) do occur and are resolved peacefully on the basis of bilateral agreements which exist and mechanisms provided for in these agreements," a senior government source told AFP.

"We are confident the current incident too will also be peacefully resolved on this basis," the source said, adding the nations are in touch via a working committee set up to defuse India-China border tensions.

India says China, which inflicted a bloody defeat on Indian forces in the 1962 war, occupies 38,000 square kilometres of its Himalayan territory, while Beijing claims all of Arunachal Pradesh, an area of 90,000 square kilometres.

The movement of Chinese troops comes as China's infrastructure build-up along the border has become a major source of concern for India, which increasingly views its neighbour as a longer-term security threat than traditional rival Pakistan.

"As regards the distance that the Chinese are inside (Indian territory), this is an area where there have been differing perceptions of the Line of Actual Control," the Indian government source said.

But the Press Trust of India news agency reported the Chinese platoon of around 50 soldiers was 10 kilometres inside the LAC in the Daulat Beg Oldi sector that has an Indian military airstrip.

The airstrip, used by India in the 1962 war, was recently revived by India's military to build up its border infrastructure to counter moves by China in the region.

"The Indian government chooses to underplay Chinese actions so as not to provoke greater aggressiveness," wrote veteran Indian foreign policy analyst Brahma Chellaney in a recent column for Mint newspaper.

But he said government figures show the number of stealthy Chinese forays into territory claimed by India has steadily increased.
COMMENTS (7)
Comments are moderated and generally will be posted if they are on-topic and not abusive.
For more information, please see our Comments FAQ