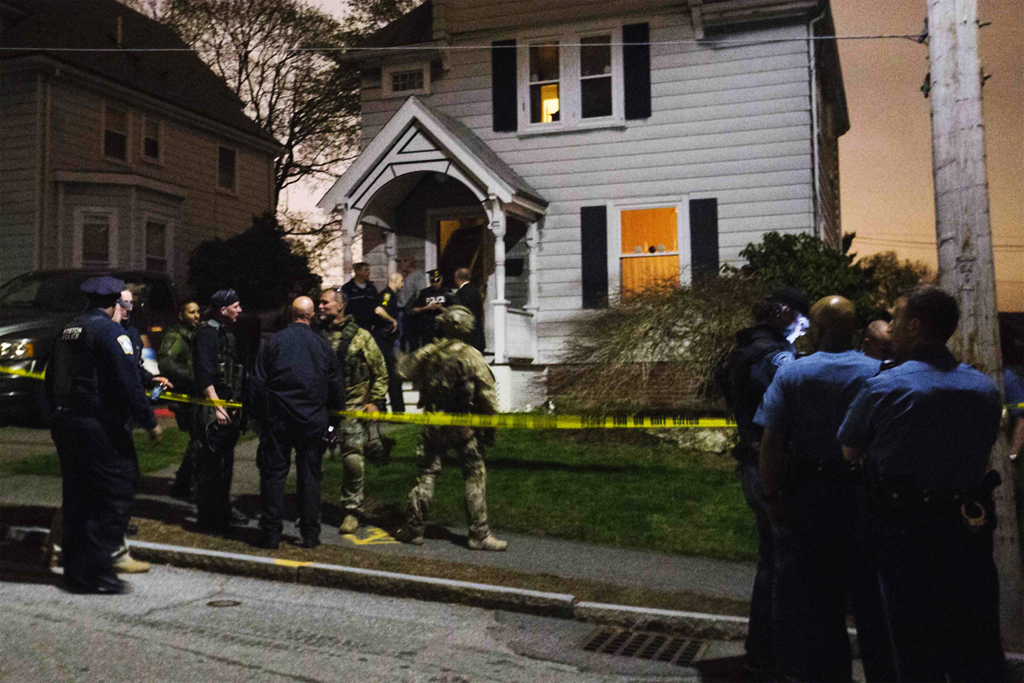 ---
MASSACHUSETTS, US: Boston police captured a 19year old man on Friday night suspected of carrying out the Boston Marathon bombings with his older brother after a day long man hunt using helicopters and heavily armed officers in a Boston suburb.

The Boston Police Department tweeted that the suspect was in custody and officers were sweeping the area.

Suspect identified as Dzhokhar Tsarnaev, 19, is on of two brothers believed to have carried out Monday's attack at the world famous event, killing three people and injuring 176.

Police cars and armoured vehicles surrounded a house in Watertown on Friday night shortly after police told a news conference that the suspect fled on foot and was still on the loose.

The apparent break in the investigation came after an intense manhunt that virtually closed the city of Boston.

Monday's bombing on the finish line of the marathon was described by President Barack Obama as "an act of terrorism." It was the worst such attack on US soil since the plane hijackings of Sept. 11, 2001.