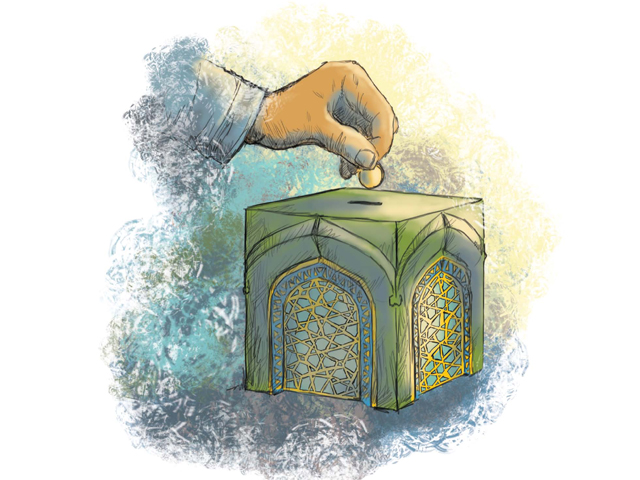 ---
KARACHI:



The banking sector appears to be off to a rocky start in 2013, with the first round of quarterly results pointing towards slowing and even reversing revenue growth, resulting in a decline in profits.




Four banks – namely, Habib Bank, Faysal Bank, NIB Bank, and Soneri Bank – announced their financial results for the first quarter of 2013 on Friday.

Habib Bank, the largest bank in the country, posted lacklustre results, with revenues (defined as net interest income plus non-interest-based income) declining 5.5% to Rs13.1 billion during the first quarter of 2013, compared to Rs14.2 billion the same period last year. Profits were down an even larger 16.3% to stand at Rs5.1 billion for the quarter.

The problem for Habib Bank appears largely to be its higher cost of deposits. Interest income on its loans grew a healthy 17.8% to Rs31.3 billion. However, interest expenses appear to have grown much more rapidly, by nearly 47%, to reach Rs18.1 billion for the quarter. That caused a 7.4% decline in net interest income which trickled all the way down to the company's bottom line.




The rise in cost of deposits for Habib Bank appears to be the result of the State Bank of Pakistan's decision to raise the minimum rate of interest payable on savings accounts from 5% to 6%. The first quarter of 2012 was the last one during which the minimum rate was still 5%, since the decision was announced in April of that year.

For Faysal Bank, the problem appears not to lie in its core banking operations – where net interest income rose by 33% to Rs2.3 billion during the first quarter of 2013 – but in its non-interest revenue streams, which traditionally have formed as much as 45% of the bank's total revenue. A nearly 24% decline in revenue from those businesses – which includes its capital markets operations – resulted in meagre growth in overall revenues to Rs3.3 billion during the first quarter, up just 7.7% compared to last year.

Higher loan write-off costs, which more than doubled compared to the same period last year, contributed to a 1.6% decline in profits,
which clocked in at Rs263
million for the quarter.

Soneri Bank, similarly, saw its revenues go up 12% to Rs1.7 billion compared to the same quarter last year, but saw its profits dragged down 39.3% to Rs300 million largely due to higher provisioning costs for bad loans. Soneri Bank's cost of running its branch network also went up substantially, hurting its bottom line.

Of the four banks to announce their results on Friday, the only one that saw its net income increase was NIB Bank, which saw its revenues increase by nearly 38% to Rs1.5 billion and its net income swing from a loss of Rs128 million during the first quarter of 2012 to a profit of Rs644 million during the first three months of 2013.

That result, however, is hardly a cause for cheer. NIB Bank seems to be building a balance sheet more akin to a pack of cards than a sturdy financial institution. Deposit growth has been slow at NIB Bank, clocking in at 6.6% during 2012, slower than both inflation and the overall deposit growth of the industry, which was around 14.2%.

The increase in revenue comes not from its deposits being lent out profitably, but from the bank borrowing massively from the State Bank of Pakistan's repo window. Compared to a deposit base of Rs91 billion, the bank has borrowed Rs61 billion from the State Bank at interest rates that range from 7.75% to 8.85%, which it can then lend out to the government itself at 9.5% or higher.

This is a game that works fine for now, but should the State Bank decide to close its repo window, which it has hinted strongly that it wants to, NIB Bank will see its revenues collapse, and along with it the recovery towards profitability that it is building up.

Published in The Express Tribune, April 20th, 2013.

Like Business on Facebook to stay informed and join in the conversation.
COMMENTS
Comments are moderated and generally will be posted if they are on-topic and not abusive.
For more information, please see our Comments FAQ