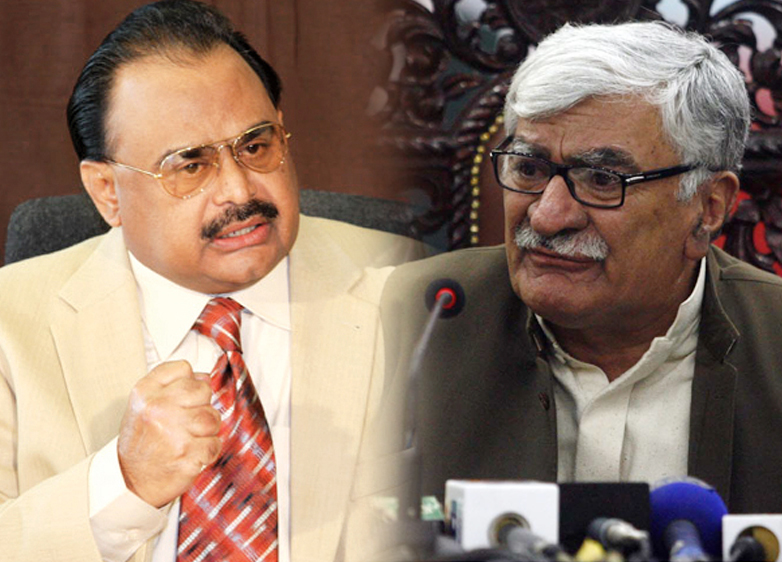 ---
LONDON: The Muttahida Qaumi Movement (MQM) chief Altaf Hussain on Tuesday in a telephone conversation with the Awami National Party (ANP) leader Asfandyar Wali Khan, stressing the need to a launch a joint struggle against terrorism.

In a statement released by the MQM, Altaf expressed his condolences on the death of ANP's party workers and leaders, and claimed that the acts of terrorism were rising disproportionately in the three provinces of Pakistan spreading fear and panic as compared to Punjab.

"Whether only Punjab is Pakistan as it is the only province where electioneering was being carried out freely while the worst kind of terrorism was continuing in the remaining three provinces of the country."

The ANP leader claimed that Altaf was the only leader who had been openly condemning the attacks and applauded the MQM chief on working to eliminate the appearance of ethnic differences.

Altaf added that electioneering was only being facilitated in Punjab while the rest of the provinces were struggling to fight terrorism as if they were Pakistan's "step sons".

"Leftist forces are being eliminated in favour of right-wing extremists," Wali claimed, warning that the situation could worsen if notice is not taken.

"Though we have lived our lives, we will have to think about future generation," said Altaf.
COMMENTS (18)
Comments are moderated and generally will be posted if they are on-topic and not abusive.
For more information, please see our Comments FAQ