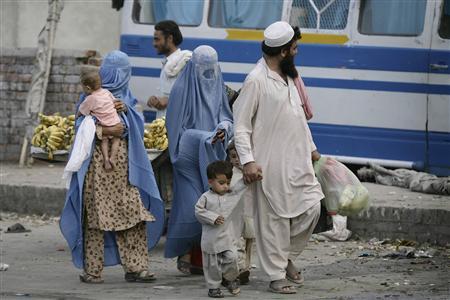 ---


An agreement to support the communities hosting refugees was signed by the German government and the UNHCR here on Thursday. The agreement will provide 100 million euros for the Refugee Affected and Hosting Area (RAHA) initiative, said a press release.




The support given through the German Development Bank Kreditanstalt für Wiederaufbau (KFW), is earmarked for the execution of projects in the second phase of the RAHA initiative, and will benefit the six districts of Peshawar.

The signing ceremony was attended by German Embassy Economic Counsellor Mandy Zeckra, KFW Country Head Dr Anna-Christine Janke, KFW Crisis and Governance Head of Division Jens Clausen and UNHCR Representative Neill Wright among others.

Launched in 2009, the RAHA initiative is designed to help communities in Pakistan that have hosted large numbers of Afghan refugees for more than three decades.

"RAHA is designed to ensure that the demands caused by hosting refugees does not result in a lower standard of living for the hosts villages and towns that have welcomed Afghan refugees," said Wright.

Zeb, thanked the German government for the support.

Published in The Express Tribune, April 12th, 2013.