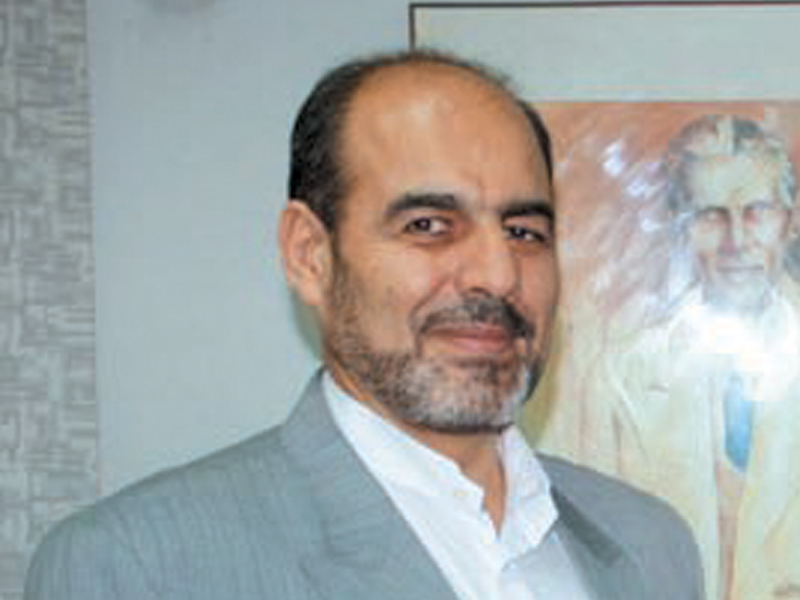 ---
PESHAWAR: Standing ground in face of increasing pressure from the United States, Consul General of Iran Hassan Darvishvand on Wednesday said the long awaited Iran-Pakistan (IP) gas pipeline is to be completed at all costs by the end of 2014.

Addressing a one-day seminar titled 'Pakistan-Iran Gas Pipeline Project Agreement – New Era of Relationship', Darvishvand said 110 million cubic feet of gas will be available to Pakistan per day under the project. This, he added, would solve much of the electricity gas shortage in the energy starved country.

The seminar was organised by the University of Peshawar's Department of Political Science at Sir Sahibzada Abdul Qayyum Hall.

Darvishvand explained the pipeline, originating from Iran's Faras province, would extend over a distance of 1,100 kilometres within Iran, adding a mere 100 kilometres worth of work is left on the Iranian side of the project. 780 kilometres of pipeline will be laid within Pakistan and construction work began a month ago, he said.




The envoy went on to state the cost of the project in Pakistan was around $1.5 billion. Of this, $500 million will be provided by Iran, while the rest of the cost would be met by the host country. He termed the project a stabilizer for the region and lamented India's decision to withdraw from the project.

According to Darvishvand, the project was originally for Iran, Pakistan and India (IPI) with a pipeline covering a distance of 2,700 kilometres at an estimated cost of $7 billion. He added the idea was initially proposed by a Pakistani engineer in 1950 to strengthen the regional economy and decrease animosity amongst bordering nations.

Replying to a question posed by a political science student regarding the possibility of security threats and resistance from western powers, Darvishvand said Pakistan and Iran were potential economic powers with a population of 250 million people that have a desire for economic revival and regional peace.

"We must be mindful of the West's evil designs and not allow religious and sectarian divides to thrive in our societies. Overcoming illiteracy, economic disparity and unemployment are our major challenges."

Darvishvand said resistance from the United States and Israel had grown stronger in the past three years even though the project was being pursued for the last 18 years. He claimed this showed the two nations were threatened by the success of the Islamic revolution.

"Iran and Pakistan have many things in common such as language, geography and literature," said the Department of Political Science Chairman Professor Dr A-Z Hilali in his opening remarks. He claimed it was important to enhance cooperation in order to overcome the prevailing crisis in the region.

Published in The Express Tribune, April 11th, 2013.
COMMENTS (4)
Comments are moderated and generally will be posted if they are on-topic and not abusive.
For more information, please see our Comments FAQ