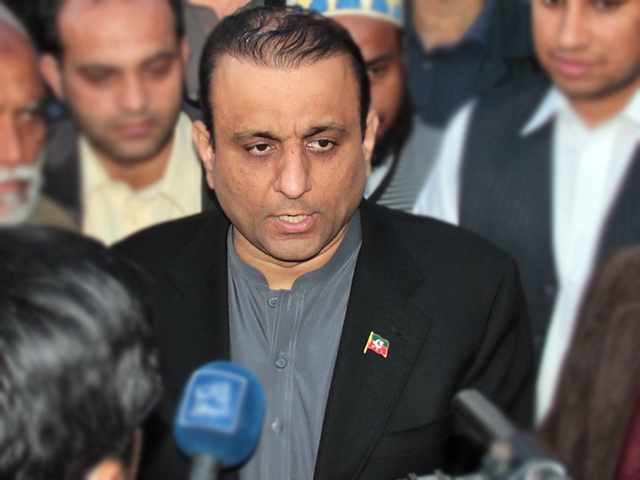 ---
LAHORE: Pakistan Tehreek-i-Insaf's (PTI) candidates from Lahore returned their tickets in protest against the "unjust allotment" of tickets by the party's central parliamentary board, Express News reported on Thursday.

The candidates who returned the tickets included PTI Lahore chapter president Abdul Aleem Khan and Jamshed Iqbal Cheema.

Aleem Khan was awarded the NA-124 and PP-127 tickets which he returned.

The candidates claimed that they had received tickets for themselves but most of the other party members recommended to the central parliamentary committee were ignored.

They have also announced they will not contest the elections from the PTI.

Gulberg Town President Naveed Chauhan and Aziz Bhatti Town President Haji Sadiq have submitted their written resignations to Aleem Khan over the issue.

Aleem Khan had earlier recommended candidates [for national and provincial assemblies] from each constituency in Lahore.

Among them were Shoaib Siddiqui, Nazeer Chohan, Nasrullah Mughal, Mian Javed Ali, Irshad Dogar, Zulqarnain Taj, Farrukh Javed Moon, Abdul Rasheed Bhatti, Jamil Asghar Bhatti and Sardar Kamil Umer.

Following are the names and constituencies of candidates who returned their tickets:

Hamid Sarwar – PP-145

Hamid Mairaj – NA-123

Chaudhry Talib – NA-130

Jamshed Iqbal Cheema – PP-146

Yameen Tipu – PP-144

'Tickets not allotted yet'

PTI central information secretary Shafqat Mehmood told The Express Tribune that the party has not issued any ticket to candidates in Lahore and only the names have been finalised by the central parliamentary board.

The tickets will be awarded to the selected candidates on April 8, Mehmood added.

He also maintained that Aleem Khan and Cheema were trying to put pressure on the party by using such tactics.

PTI's central information secretary had earlier said that most of the names recommended by the Lahore chapter were rejected because the party had decided to award tickets on merit.

Most of the candidates were in real estate business and favoured by Aleem Khan for that reason, a party leader seeking anonymity told The Express Tribune.