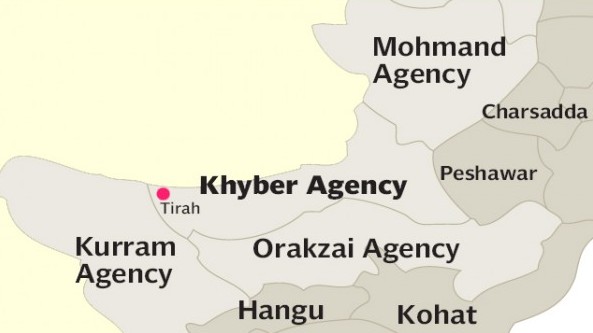 ---
The situation in Tirah Valley is spiralling out of control as the Lashkar-e-Islam, aligned with the Tehreek-e-Taliban Pakistan (TTP) in the area, distributed pamphlets in Bara warning residents against sheltering internally displaced persons (IDPs) belonging to the Ansar-e-Islam. The battle in Tirah Valley is essentially a militant turf battle with the Lashkar-e-Islam and the TTP facing off against the Ansar-e-Islam, which is allied with pro-government tribesmen. Caught in the middle are the residents of Tirah Valley, an estimated 150,000 of which have had to flee the area. Both the Lashkar-e-Islam and Ansar-e-Islam are groups that believe in wanton violence and the government's tacit support of the latter is ill-advised. This does not mean, however, that it should not intervene in this latest threat issued to IDPs. Even though there are likely to be some Ansar-e-Islam fighters among the IDPs, the vast majority are innocent civilians simply trying to escape with their lives.

Along with providing relief and security to the IDPs, the government also has to go on the offensive in Tirah Valley. Ceding such a strategically-important territory to the TTP militants is simply not on. Neither is relying on tribesmen who are outmatched and outgunned. Had the government better trained the tribesmen and supplemented their forces with military personnel, perhaps we wouldn't have been stuck in a situation where the tribesmen had to align themselves with the Ansar-e-Islam. Right now, the government is operating on the an-enemy-of-my-enemy-is-my-friend principle but the benefits of this policy are short-lived. Soon, the Ansar-e-Islam, too, may turn against the government and we will face yet another enemy.

Only a tiny fraction — as little as three per cent by some accounts — of the IDPs are being accommodated in relief camps. Not only does the government have to provide shelter to all of them, now they must be given security, too. We have already failed the citizens of Tirah Valley; it would be an unforgivable crime to do so again.

Published in The Express Tribune, April 4th, 2013.
COMMENTS (3)
Comments are moderated and generally will be posted if they are on-topic and not abusive.
For more information, please see our Comments FAQ