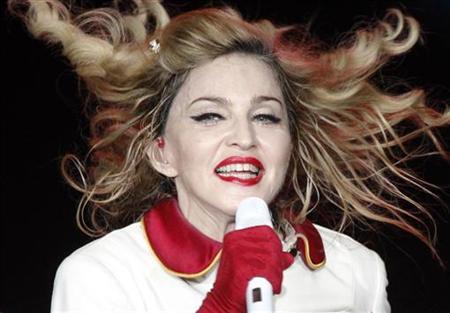 ---
NEW YORK: Pop star Madonna and Sotheby's announced Wednesday the auction of a Cubist masterpiece by French artist Fernand Leger to support an education project for girls in Afghanistan and Pakistan.

The painting "Trois femmes a la table rouge," estimated at $5-7 million, will go on sale in New York on May 7, with proceeds going to the Ray of Light Foundation.

Madonna, who has been made enormously wealthy through her pop singing career, said she wanted to help "countries where female education is rare or non-existent. I cannot accept a world where women or girls are wounded, shot or killed for either going to school or teaching in girls' schools."

"I want to trade something valuable for something invaluable – educating girls," she said in a statement.

Madonna has owned the painting since 1990. It goes on view in Hong Kong and London before returning to New York in time to join the spring evening sale of Impressionist and modern art.

Concern for Pakistan

Madonna has been particularly moved by the targeted killing of Shahnaz Nazli - a female school teacher who was gunned down in a drive-by shooting n Khyber Agency.

On her official Facebook page, Madonna shared a photo of Nazli with a statement:

Shahnaz Nazli shot down on the way to school.Murdered for. Teaching Girls in Pakistan! This is why I want to start a Revolution! A Revolution of Tolerance!


In 2012, Madonna had also taken on the Taliban when she dedicated a song to Malala Yousafzai, the 14-year-old who was targeted by the militant group in Swat.

"The 14-year-old schoolgirl who wrote a blog about going to school. The Taliban stopped her bus and shot her. Do you realize how sick that is?" Madonna said and shouted during a concert: "Support education! Support women!".

Later, Madonna performed an onstage striptease to reveal "Malala" stenciled across her back and saying "this song is for you, Malala", she began singing Human Nature.