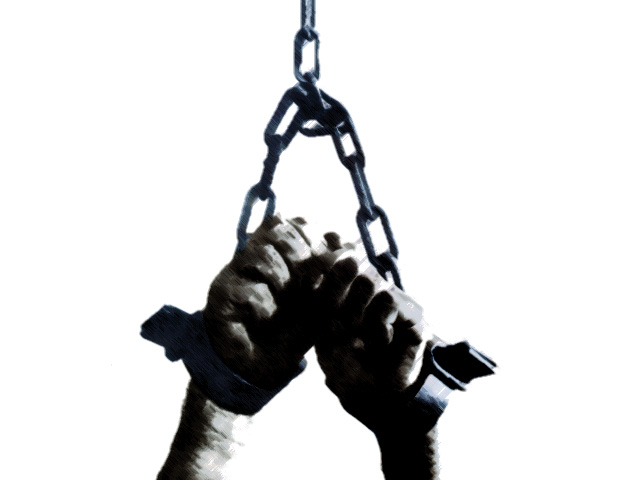 ---
LAHORE: An initial autopsy report has indicated that deceased Indian prisoner Chamel Singh was tortured, The Express Tribune has learnt.

According to the report, traces of four injuries were found on Singh's body including a fracture in the right knee, a 1.5-2.0cm abrasion on the left knee joint, an abrasion over his upper lip and scars on his thigh. At the time of Singh's death, close to 100ml of undigested food was present in his body.

A chemical report to ascertain the cause of death will take about two more weeks.

The autopsy was conducted by a medical board from Mian Muhammad Munshi Hospital at Jinnah Hospital Lahore, about two months after Singh's death. The autopsy was conducted on March 13, the same day Singh's body was sent back to India. Prior to that, the body had been kept at the morgue of Jinnah Hospital.

Speaking on condition of anonymity, a doctor who had earlier treated Singh at the Jinnah Hospital told The Express Tribune that the prisoner was brought to the hospital after he fell unconscious. Singh, however, was dead on arrival, the doctor maintained, adding that his body bore signs of torture. According to the doctor, the hospital was given no file for Singh's case as well, which goes against the regular practice.

Awais Sheikh, counsel for Indian prisoners in Pakistan, said he holds both the Punjab home department and the Interior ministry responsible for Singh's death, alongside jail officials. He accused the departments of trying to sweep the issue beneath the rug, adding that he will file a petition against jail officials who kept Singh in custody.

Sheikh had earlier approached the Lahore High Court for an inquiry into Singh's death, but his petition was turned down.

The case's investigation officer, meanwhile, said that they were waiting for the final autopsy report and would act accordingly against accused individuals if the allegation of torture is conclusively proved.

Published in The Express Tribune, March 25th, 2013.