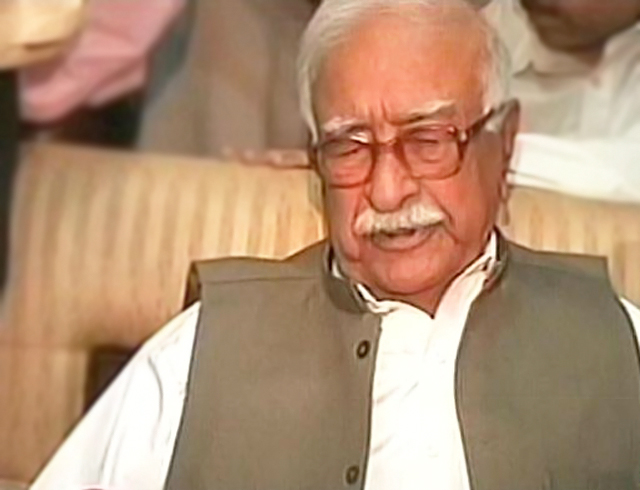 ---
KARACHI: A purely democratic government has completed five years in power. This is a historical first. The formation of a caretaker setup, which has already taken too much time, is closer to be finalised. Despite the mountainous challenge of conducting free, fair and transparent elections, challenges on the economic front also seem to be turning severe and demand undivided attention from the upcoming caretaker government.

While making the annual budget for the coming financial year, declining foreign exchange reserves, the energy crisis – which will deepen as seasonal demands starts increasing – and responding to external pressure on the economy are major challenges that will be faced by this caretaker government immediately after it assumes power.

The most prioritised step that should be taken by the caretaker setup is speeding up the budget making process for the upcoming financial year. It would obviously not be an easy task, due to the uneven position of Pakistan's fiscal side. The budget deficit has increased by 6-8% of GDP according to International Monetary Fund (IMF) predictions, as tax generation remains low. According to the Federal Board of Revenue, tax collection remains Rs400 billion below than the target as of February, 2013. On the other side, massive borrowing from the State Bank and commercial banks will also be a headache to manage for the interim setup. Although the upcoming elected government would be responsible to handle issues related to the annual budget, pre-budget conditions seem hostile and will definitely have to be faced by the caretakers.

Another challenge faced by the interim government is the unstable position of foreign exchange reserves, which stand to cover just three months worth of import bills. Further, the government needs to pay $530 million to the IMF under its standby loan arrangement, which will put pressure on foreign exchange reserves and lead to the depreciation of the rupee against the dollar.

Unfortunately, interim governments in the past have  contributed too many black chapters to our economic history. A majority of caretaker rulers, especially economists, did nothing but damage the structure of the economy through their absurd policies. Inviting the IMF to take over the economy is a part of that. In this regard, our elected governments are also responsible, because they endorsed each and every step taken.

This caretaker setup should realise the worsening condition of the economy and evaluate the cost and benefits of its own economic prospective before taking a concrete measure.

THE WRITER HOSTS BUSINESS TALK SHOWS ON FM 101 AND RADIO PAKISTAN AND IS PURSUING M PHIL DEGREE IN ECONOMICS

Published in The Express Tribune, March 25th, 2013.

Like Business on Facebook to stay informed and join in the conversation.
COMMENTS (3)
Comments are moderated and generally will be posted if they are on-topic and not abusive.
For more information, please see our Comments FAQ