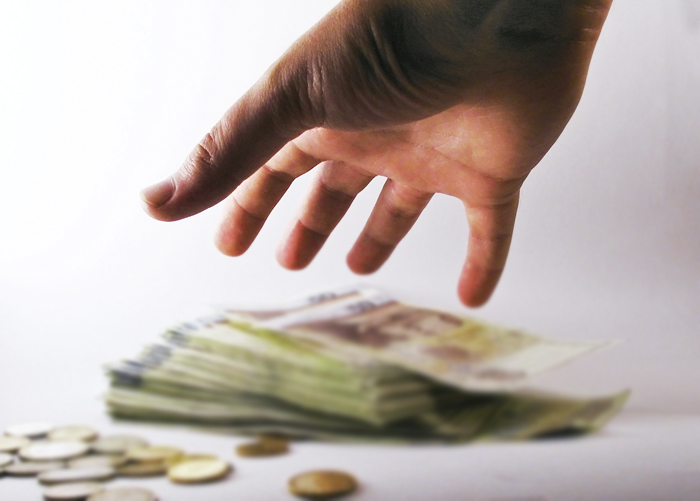 ---
ISLAMABAD:



If Pakistan needs to fight corruption, it must begin by addressing the gross income inequality between the country's rich and poor and the disproportionate sociopolitical balance of power it has created.




This was stated by Kaisar Bengali, an economist and former advisor to the chief minister Sindh, who was speaking at a policy symposium titled "Anti-Corruption Strategy: A Civil Society Perspective" organised by the Sustainable Development Policy Institute (SDPI) in Islamabad on Wednesday.

"If you have a ruling class with enormous power over the people they are ruling, they will not allow a system where corruption can be identified and tackled, because the careers of the ruling elites are dependant on this corruption," said Bengali.

The symposium sought to brainstorm practical ideas for strengthening accountability and placing anti-corruption on the agenda before the upcoming general elections.




Bengali said the monopolistic elite in Pakistan had no interest in combating corruption because all disputes were being settled in the drawing rooms as opposed to the courts.

"The arbitrariness is due to inequality - a few hundred land owners and industrialists control the fate of millions," Bengali said.

He explained that the institutionalisation of corruption occurred under Ziaul Haq where ideas such as "MNA/MPA" schemes and the bank loan default concept in addition to political corruption were peddled by the regime.

Since then, corruption has been used as a policy tool, he said.

According to Transparency International's (TI) Corruption Perception Index 2012, Pakistan is ranked 139 out of 176 sampled nations.

Karamat Ali, executive director of Pakistan Institute of Labour Education & Research (PILER), said the September 2012 fire in Karachi's Baldia Town garment factory, which took 258 lives, was an example of how state institutions and factory owners in Pakistan collude to form an "anti-people" nexus.

Ali said the factory did not have adequate worker safety measures, and some of its employees were not even registered with the labour department. He explained that while a case of intentional murder was filed against the factory owners under Section 302 of the Pakistan Penal Code, the PM ordered the withdrawal of this section from the case owing to complaints from the business community.

"All these institutions have a stake in maintaining corruption. Unless people are empowered, how can you combat corruption," he stated.




Ali said empowerment would have to come from the rule of law and through workers' unions that could demand for workers' rights, especially the majority who labour for more than 12 hours a day whilst still not getting paid minimum wage.

Robert Klitgaard, a leading expert on corruption and professor at the Claremont Graduate University, California, said Pakistan needed a strong institutional framework and accountability to fight corruption.

Klitgaard said the nation's civil society should understand corruption as being a problem of structures as this would help devise a strategy to eradicate the menace once a new government comes into power. "I see it as a problem of institutions and institutional flaws," he said. "There are not corrupt people, but there are corrupt institutions."

Speakers and participants also raised concern about corruption in the private sector, which occurs in particular at the behest of multinational corporations operating in the country.

Published in The Express Tribune, March 21st, 2013.
COMMENTS
Comments are moderated and generally will be posted if they are on-topic and not abusive.
For more information, please see our Comments FAQ