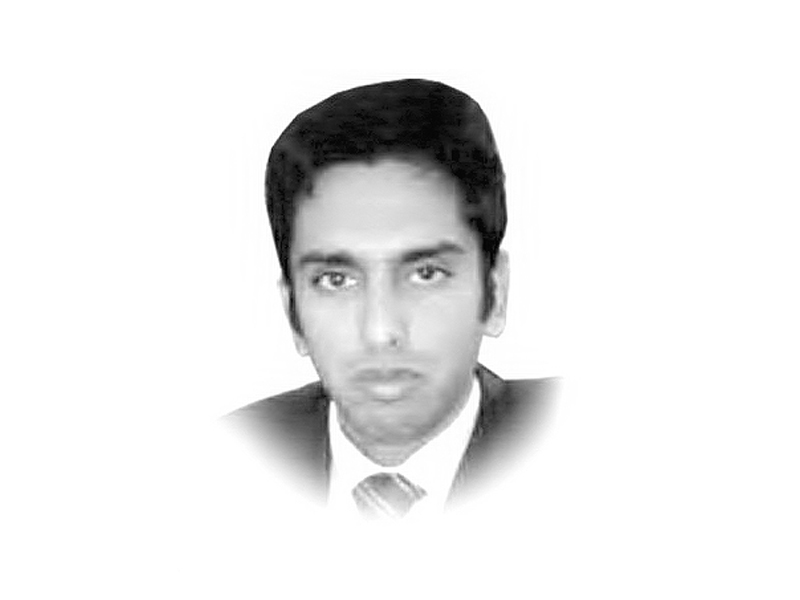 ---
Mr Yaqoob Khan Bangash's article "Jinnah's Pakistan" (March 19) was historically inaccurate and counterfactual. There were three basic claims that Mr Bangash put up, which need to be reviewed in detail.

One of Mr Bangash's assertions was that since Jinnah claimed that the Muslim League was the sole representative of the Muslims in the 1940s, he was declaring Muslims outside of it non-Muslim. This is untrue. On the contrary, it was Jinnah who was called 'Kafir-e-Azam' or the great infidel by Muslims outside the Muslim League. Jinnah's Muslim League was a big tent political organisation of Muslims, which had in its fold Shias, Sunnis, Ahmadis, Mahdavis and Ismailis. The question of defining a Muslim did not arise.

Outside the League's fold, stood parties such as the Majlis-e-Ahrar, Jamiat Ulema-e-Hind and Jamaat-e-Islami; all organisations which have made takfir an exact science. The first two were backed by the Congress Party and it was the Majlis-e-Ahrar — led by anti-Pakistan Muslims, like Syed Ataullah Shah Bukhari and Agha Shorish Kashmiri — that led the movement against Ahmadis after Partition. To the credit of Muslim League's Khawaja Nazimuddin, the government refused to declare Ahmadis non-Muslim in 1953. In 1974, it was the PPP which surrendered the state and sanity to the same forces who had opposed Jinnah tooth and nail.

Jinnah's claim that the Muslim League was the sole authoritative representative of Muslims came after he managed to bring the powerful premiers of Punjab and Bengal behind the Muslim League in 1938. In 1946, it was cemented by the elections. His claim was a political one; i.e., the Muslim League, by virtue of its overwhelming majority on Muslim seats, represents the Muslims of India. Gandhi had accepted this and signed a statement to this effect. It had nothing to do with saying that those outside the League were not Muslim and there is nothing to that effect from Jinnah or anyone else in the League. The claim was simply that on an all-India level, it was the League that could speak for Muslims.

Another of Mr Bangash's claims is that Jinnah's August 11 speech is a one-off speech or an aberration. This is also completely untrue. Jinnah's political career, spanning four decades, is a testament to his commitment to religious freedom, progressive causes, civil liberties and equality. Even during the Pakistan Movement, Jinnah made it absolutely clear that Pakistan, if formed, would not discriminate on the basis of faith. There are a multitude of speeches and statements that can be quoted in this regard, including Jinnah's famous interview on May 21, 1947 or his 30-odd statements to this effect, as governor general, where he explained in clear terms that the government of the new state would be popular and inclusive and would treat all its citizens, whatever their faith, equally and without distinction. In any event, Jinnah's clear policy statements trump any ambiguous Eid message he would have given long before Pakistan was a reality. In any event, Dr Ayesha Jalal has shown consistently and conclusively that the Pakistan demand was a push for power-sharing between communities in a divided society.

The third claim made by Mr Bangash is about Jinnah's actions vis-a-vis then-NWFP (present-day Khyber-Pakhtunkhwa), which are again off base. The reason why the Khan Sahib ministry had to be sent packing was because it lost the majority in the assembly and was effectively a minority government. Dr Khan Sahib became the premier after the 1946 election on the basis of 30 members in a house of 50. Out of these 30 members, 12 were Hindu MLAs. Eleven of these 12 Hindu members moved to India at the time of independence. Two others belonged to the Jamiat Ulema-e-Hind, an ally of the Congress. The facts were that on August 14,1947, Dr Khan Sahib had only 18 members in a house of 39. On August 22, 1947, Dr Khan Sahib was left with only 16 members in a House of 39. Congress, Jinnah and Mountbatten had agreed on August 1, 1947 that Dr Khan Sahib would resign but he refused to do so. Jinnah had given up Section 93 voluntarily. It was Section 51(5) that was used to invite a new member to form the government. The new ministry got a vote of confidence by the budget session. So, constitutionally and morally, this was an in-house change.

Published in The Express Tribune, March 21st, 2013.