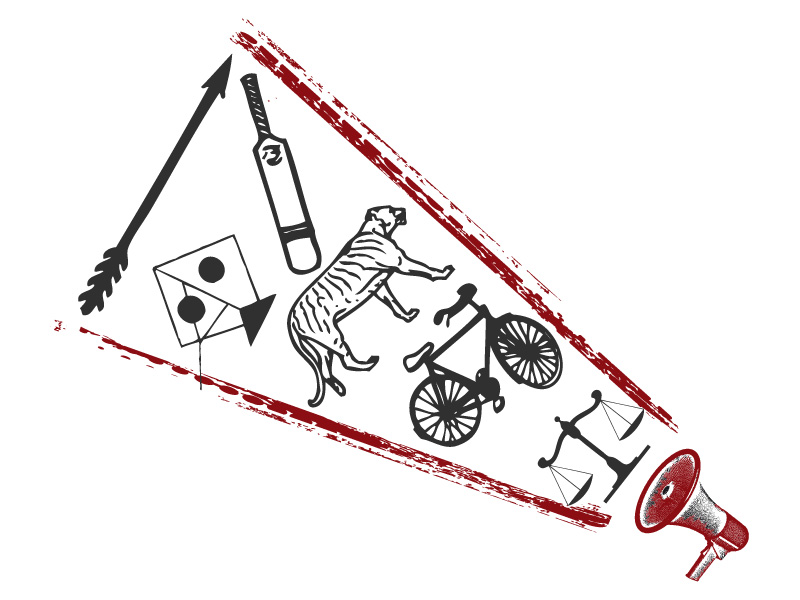 ---
ISLAMABAD: The Election Commission of Pakistan (ECP) held a crucial meeting in Islamabad on Tuesday, where election symbols were allotted to political parties for the upcoming elections, reported Express News.

The Muttahida Qaumi Movement (MQM) was given their usual electoral symbol of "kite", Pakistan Muslim League – Quaid (PML-Q) given "cycle", Jamaat-i-Islami "scale", Awami National Party "lantern", PML-Functional "rose", PML-N "tiger", Pakistan Tehreek-i-Insaf (PTI) "bat" and Jamiat Ulema-e-Islam (JUI-F) was allotted "book".

Dr Abdul Qadeer Khan's party Tehreek-e-Tahaffuz-e-Pakistan was given a "missile" as its election symbol.

The symbol "arrow" has not been allotted to any party yet and the final decision about its allotment will be taken on March 25.

The JI and Pakistan Tehreek-e-Insaf (PTI) had formally applied to the election commission last year in a bid to reserve Tarazoo (scale) as party symbol. The commission allotted the "scale" to JI as it is considered a party's preferential right to get the same symbol it used in the past if it has followed the application rules.

The commission had suggested "torch" and "hill" as alternate symbols to the PTI. However, the PTI was allotted "bat" as their election symbol.

Earlier, the ECP had fallen short of election symbols as the number of registered parties outnumbered the available symbols. The number of registered parties stood at 227, while only a total of 172 symbols were in the commission's list of approved symbols. In past elections, the number of political parties contesting elections stood near 30 to 40.