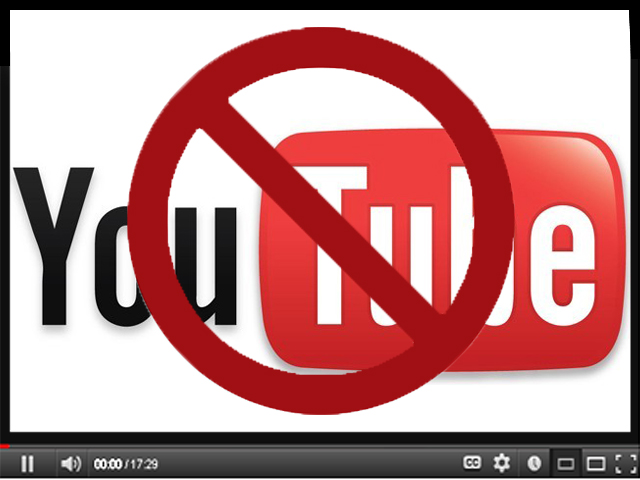 ---
What has Pakistan gained in the six months of the ongoing ban on YouTube? The ban dates back to September of last year, following the release on the website of a blasphemous video.

Since YouTube's owners refused to take down the offensive video in Pakistan (but had done so in a few other countries such as Libya, Indonesia and India to name a few) and the government seems inept at placing "filtration mechanisms" to disallow the viewing of blasphemous material on the video-sharing website, Pakistanis have been deprived of an essentially useful resource like YouTube. Therein lies the problem: the government's inability to recognise that it cannot police the internet and any plans to do so will just plunge the nation into a recess of the dark ages from where there is no way forward. Thankfully, an earlier plan to build a firewall was nixed in March last year but that was before the controversy erupted, and talks between the government and Google seem not to be making much headway either, so it would be foolish if authorities are to look for other nefarious ways to censor the internet.

Access to information is a right that cannot be denied and any attempt to thwart it must be seen as a threat to clamp down on civil liberties. Free expression is never easy in emerging democracies, especially in volatile societies, but it has to be negotiated and so far, the government has handled it in a manner that has made a mockery of Pakistan.

A removal of the ban on YouTube that lasted all of three minutes in December was shameful, as are the now-routine promises to unblock the ban "soon". Clearly, the answer lies in engaging in meaningful talks with Google to find a mutually agreeable solution to this pitiful mess so that Pakistanis can access YouTube. An agreement with the internet giant needs to be reached as soon as possible. Perhaps, the authorities need to have a look at how some other countries have dealt with similar issues without resorting to such bans.

Published in The Express Tribune, March 17th, 2013. 
COMMENTS (8)
Comments are moderated and generally will be posted if they are on-topic and not abusive.
For more information, please see our Comments FAQ