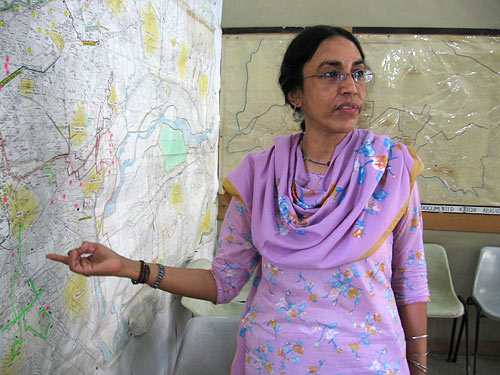 ---
LAHORE: The Human Rights Commission of Pakistan (HRCP), while condemning the killing of Orangi Pilot Project director, urged the people to stand up against those who are destroying the "symbols of hope."

Parveen Rehman, a long-time director of the renowned OPP, was gunned down in the Pakthunabad neighbourhood of Karachi on March 13.

In a statement issued on Thursday, the commission said Rehman was one of the most committed and courageous defenders of the cause of the poor and the disadvantaged.

"For 30 years, she worked against all odds and hazards, ignoring the threats to her life as she travelled daily through Karachi's killing fields to extend succour to vulnerable groups," the statement read.

The HRCP offered sincere condolences to the bereaved family and the OPP team.

The murder shocked Rehman's colleagues who said she did not have any personal enmity and worked mostly on projects for the uplift of the poor areas.

While it remains unclear if Rehman or the OPP had received threats, some of her work might have supposedly irked some influential persons.

Besides working on the illegal occupation of land in and around Orangi, Qasba and Gadap, Rehman had also mapped out illegal water hydrants around the city.