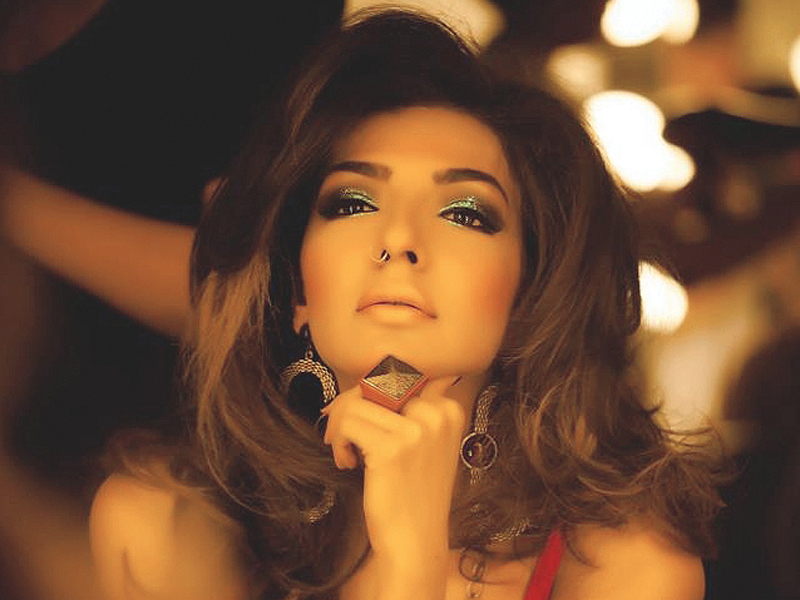 ---


Fairy tales and romantic comedies have had a significant influence on the way we look at romance and love. When a bad boy falls in love with the girl next door and — after breaking her heart — runs a 1,000 miles to see her, drops down on one knee and proclaims his undying love and proposes, our hearts melt and we reach for the tissue box.




These expectations have flirted with our minds ever since one can remember. In Pakistan, however, the fairytale carriage turns into a pumpkin, and the spell breaks; no matter how much you love each other, a proposal is a formal affair, with the discerning mother-in-law sipping some tea with pursed lips, peering over her cup and analysing everything in sight. The element of romance is pretty much over right there; there is no going down on one knee, no speech, no proclamation of eternal, undying love.

Despite the eventuality of the rishta-situation, young women do hope that they will one day be swept off their feet. We asked some lovely ladies about their idea of a perfect proposal.

Mahvish Malik Who is currently the finance specialist at Coca Cola Bottlers Pakistan Ltd, shares her views. "I would love to get proposed at our mutually favourite holiday destination, either at dusk or dawn. With the ocean in the distance so the waves can be heard lapping at the shore." She continues, "He should drop down on his knees unexpectedly and say, 'I want to be your slave forever' — I think that would crack me and make me say yes!"

Mariam Saqib of Veranda Bistro, talks about the element of surprise and the removal of clichés. "For unconventional people like us — yes, I am calling myself unconventional — it either becomes irrelevant or something that really captures my imagination and blows me away." She continues, "It has to be daring and needs to have an element of crazy. I want to get proposed on a stormy night; if he takes me to a cliff, bends on one knee, produces the ring and warns me that he would jump right away if I didn't say yes to him — I think I would accept," she says with a chuckle. "Novelty fascinates me!"

Asmaa Mumtaz of the Dresser says, "If I were to ever find myself in a utopian, ideal world with the ideal man, I think I'd pretty much just propose to him!" "I'd then proceed to pinch myself and wake up in my not-so-ideal reality. After which I'd curse myself for waking up, and then go about my day in an ideal man day dream, sigh."

Anum Javed Akram, Chief Operating Officer of Labels Lahore and Director Marketing of Don Valley Pharmaceuticals, says, "I've always been fascinated by things being written in the air. My chances of having someone do that for me are probably best during a marriage proposal so I suppose my ideal proposal would be the guy spelling out 'will you marry me' in the air with one of those planes." "But honestly, who really cares as long as it's the ideal guy," she adds.

Natasha Saigol who is a haidresser and an avid flier talks about her fantasy proposal. "He hires a small private plane and, while flying together over a romantic city like Paris or Venice at dusk, my radio crackles and he pops the question." She adds, "If he doesn't want to say it over the radio, then perhaps he could fly me over a park or building where the words 'will u marry me' are written on a billboard — my heart would melt and I would definitely say yes."

Maryam Salman talks about extravagance and adventure at the same time. "I am not conventional even by romantic comedy standards, so my proposal has to be adventurous," she says. "I imagine us scuba diving and as we swim together on the ocean bed, he pulls out a ring," she adds. "He doesn't need to say the words, the ring should speak for itself. As we swim back to shore there should be a table for two set on a yacht. I'll be overwhelmed and will say yes."

Published in The Express Tribune, March 9th, 2013.                   

Like Life & Style on Facebook for the latest in fashion, gossip and entertainment.