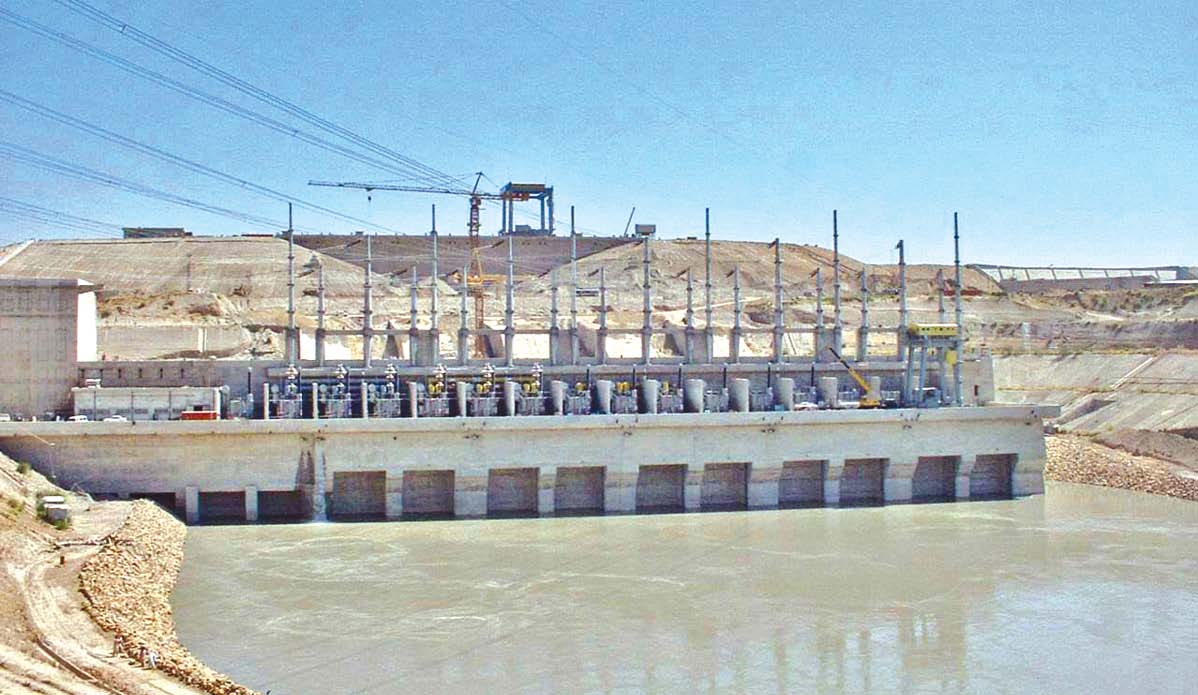 ---
PESHAWAR:



When lawmakers brought longs hours of power cuts in Ghazi, Haripur, to the assembly's notice, Information Minister Mian Iftikhar Hussain said the government wants to redesign the Ghazi-Barotha hydel project.




Presently, power outages in Ghazi last for 18 hours at a stretch.

Pakistan Muslim League-Nawaz (PML-N) parliamentary leader Pir Sabir Shah drew the house's attention to the Tarbela dam, which was built on the ancestral land of the inhabitants of Ghazi, the same people who have to endure the extensive blackouts.

Other parliamentarians, Gohar Zaman and Waqar Khan, also expressed their concerns at the situation.

Responding to the lawmakers, the information minister said: "The project was made diverting our river and its initial design was also altered."

The original design of Ghazi-Barotha, situated downstream Tarbela dam, was not implemented during the construction. No dams should be constructed downstream Tarbela, he further said. "Khyber-Pakhtunkhwa (K-P) is not ready to give even one percent of its water share."




"We want to redesign Ghazi-Barotha, which was made diverting our river," he said, adding the federal government is taking water from K-P and diverting it to Islamabad and Rawalpindi. Punjab should provide water to the twin cities from its share, he said.

Hussain expressed his concerns over prolonged power outages across the province and said it may be an attempt against the incumbent government. "Is it being done to demonize the government?" he asked rhetorically.

Assembly Speaker Kiramatullah Khan Chagarmati, however, directed the Water and Power Development Authority to stick to its power outage schedule across the province.

Compensation for 2010 floods

After the 2010 floods, the government paid Rs1.03 billion in compensation to various districts for relief activities and monetary aid for the injured and families of the deceased, the assembly was informed earlier during the question hour.

The question was raised by PPP lawmaker Noor Sehar. The details submitted to the assembly showed Rs438 million were issued as compensation for the dead and injured, while nearly Rs595 million was distributed for relief activities across the province.

In addition, Rs106.5 million was allocated to other agencies during the floods, raising the total allocation to Rs1.16 billion.

Upon a query made by Jamiat-Ulema-Islam-Fazl lawmaker Mufti Syed Janan, the house was informed that a plan to set up the Agriculture University in Hangu was not moving forward due to a lack of funds.

In Wednesday's session, the government also introduced the K-P Motor Vehicles (amendment) bill 2013, K-P Finance (amendment) bill 2013, K-P Workers Compensation Bill 2013, K-P Maternity Bill 2013 and the K-P Factories Bill 2013.

The Auditor General of Pakistan reports of 24 districts for the year 2010-11 were also presented before the house and later handed to the Public Account Committee.

Published in The Express Tribune, March 7th, 2013.
COMMENTS
Comments are moderated and generally will be posted if they are on-topic and not abusive.
For more information, please see our Comments FAQ