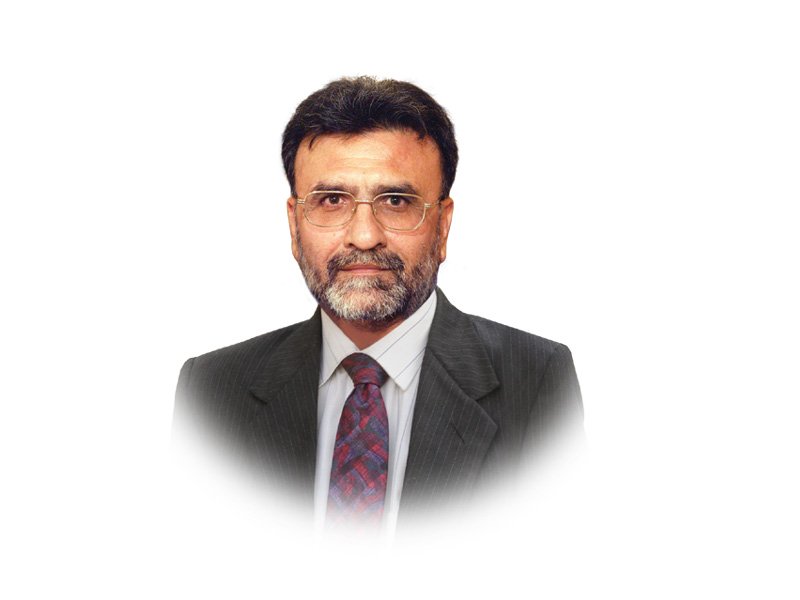 ---
The fast track rise of Rehman Malik in multiple fields will surge like an iconic success story, if you consider it with a non-judgmental mind. Spinning credible stories as the federal minister of interior seems beyond his capacity, though. Yet he keeps trying.

In the heat of fuming speeches that national assembly members were delivering on ruthless targeting of Shias in Quetta and Karachi, the interior minister walked in the house "Give me a day," he pleaded, "and I will provide you complete information on the killings of Hazaras and the deadly attack on Abbass Town."

Promising nothing but the whole truth, he struggled hard to make the legislators understand that maintaining law and order in the provinces was not his responsibility. He can only pass on things that the intelligence agencies collect on possible targets and ask the FIA and Rangers to cooperate with local police when asked. Handling blowback of the Abbass Town tragedy was not his responsibility. Yet, he rushed to Karachi after its happening. Many hours of brainstorming with Chief Minister and the rest during his stay in Karachi have finally led to the launch of a full swing operation to cleanse Karachi of potential terrorists. "You will soon see its results," he promised.

Rehman Malik was never subtle or implicit in vending the allegation that the PML-N government of Punjab acted shy, if not complicit, to act against some hardened activists of the Lashkar-e-Jhangvi (LeJ). They select targets while comfortably sitting in various towns of Punjab and then slip into Sindh and Balochistan to execute them. "Summon the Punjab Chief Minister to a national assembly sitting and I will confront him with facts," he thundered with a brave face.

I am not sure whether the national assembly will dare to summon Shahbaz Sharif to take questions from Rehman Malik. Carefully listening to his speech, however, I could instantly spot some obvious holes in his narrative. The interior minister, for example, repeatedly stressed that the TTP had not been involved in the killings of Quetta and Karachi. LeJ was the main culprit and it continues to stage chaos generating incidents to prevent holding of elections on time.

Now the question: Why the PML-N government in Punjab should protect or act lenient to viciously driven characters who do not want holding of another election in Pakistan? Forget the results of recent public opinion surveys and randomly talk to people in the streets, anywhere in Pakistan. Most people will tell you that Nawaz Sharif's party seems set to win the next election. The PML-N has to be recklessly stupid for spoiling its chances by protecting those who want to prevent polls by exploding bombs in Quetta and Karachi.

The federal government, the interior minister must know, is fully empowered to dismiss a provincial government, if it fails to establish order in its domain. Rehman Malik should persuade his cabinet colleagues by showing them "the facts" he claims to be having with him for dismissing the government headed by Shahbaz Sharif and let the courts pass the final verdict.

Contrary to the interior minister, Sheikh Waqas Akram had a concrete story to tell. He claimed that the elite force of Punjab was "guarding" a huge signboard in Jhang city that the "proscribed LeJ" had taken over to display its flags and pictures of "activists wanted in heinous crimes." The story he told deserves probing by media before pressing the Punjab government for clear answers.

No one in this country seems willing to furnish answers, though. Senator Farhatullah Babar inspired vigorous support from some PML-N veterans like Hamza and Zafar Ali Shah while agitating in the upper house for getting no answer to one of his questions, posted three weeks ago. Through this question, Babar simply wanted to know whether any dual national was serving as a judge of the Supreme Court. "The Supreme Court of Pakistan conveyed," the written reply put by the minister for law and justice stated, "that neither the Constitution nor the Code of Conduct prescribed for the Judges of the Supreme Court, place any embargo." Utterly baffled and confused over this ambiguous reply senators from all sides kept taking the floor to build a mega story. I prefer not to report it in the interest of safe driving.

Published in The Express Tribune, March 6th, 2013.
COMMENTS (2)
Comments are moderated and generally will be posted if they are on-topic and not abusive.
For more information, please see our Comments FAQ