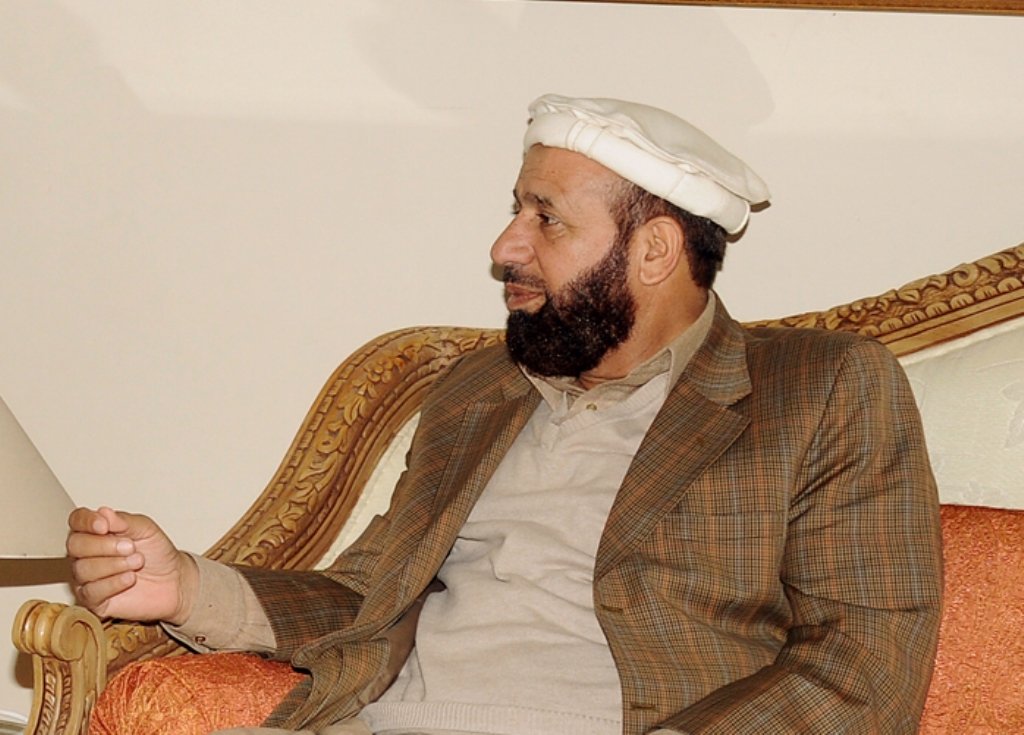 ---
MANSEHRA: The chief of Suba Hazara Tehrik (SHT) Sardar Muhammad Yousaf rejoined Pakistan Muslim League-Nawaz (PML-N) along with his supporters on Sunday.

Speaking at a ceremony, he said that he parted ways with Nawaz Sharif during 1999 due to certain differences and he took the decision of rejoining the PML-N after consultation and with the endorsement of his constituents and supporters.

Speaking on the occasion, the PML-N provincial chief Pir Sabir Shah said that people are facing lawlessness, energy crisis, price hike and terrorism among other pressing problems.

He added that both internal and external factors were involved in terrorist activities in the country, that have so far claimed the lives of 5,000 military personnel and 35,000 civilians.

He claimed that his party would form the next government after making a clean sweep across the country. He added that the PML-N would create Hazara province after coming into power.

Yousuf joined PML in 1990 after winning as independent candidate from his native constituency, NA-20, Mansehra-I and later won on PML-N's ticket twice during 1993 and 1997.




However, after the Musharraf-led military coup in 1999, he, like several other politicians from Hazara Division, joined the then king's party, the Pakistan Muslim League-Quaid (PML-Q). However, after making graduation a mandatory for becoming member of
parliament by former president General Pervez Musharraf, Yousuf fielded his son Sardar Shah Jehan Yousuf on the ticket of PML-Q from NA-20 during the 2002 election.

The political novice Shah Jehan defeated PML-N's candidate Gen (retd) Salahuddin Tirmizi not only during 2002 but also in the general election of 2008.

He was given a cabinet slot of Minister of State for Health when the PML-Q joined the PPP-led coalition government.

He launched SHT with the support of some former MNAs and MPAs of PML-Q in Hazara after developing differences with Baba Haidar Zaman, who has been spearheading the movement for Hazara province from the platform of Tehrik Suba Hazara Party which was a registered political party with the Election Commission of Pakistan.

Since Sardar Yousuf represents the largest vote bank of Gujar tribe in the district, he was among the few candidates in Hazara who know the tricks of the trade, the PML-N once again approached him offering him ticket.

MNA Capt (retd) Safdar, the son-in-law of Nawaz Sharif reportedly played key role in winning back Yousuf to the PML-N's fold.

He had been in contact with him persuading him to get back to the party he left about 14 years back.

Published in The Express Tribune, March 4th, 2013.
COMMENTS
Comments are moderated and generally will be posted if they are on-topic and not abusive.
For more information, please see our Comments FAQ