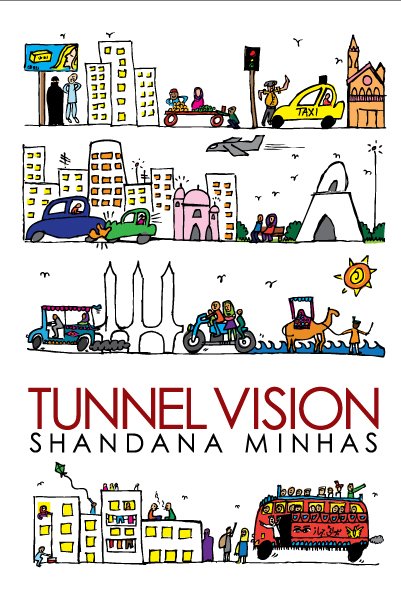 ---
LAHORE:



There is concern among authors about the provision and promotion of quality children's literature in Pakistan even though several publishing houses claim hundreds of children's book to their credit.




Writer Shandana Minhas told The Express Tribune there was an evident scarcity of children's literature in Pakistan. Minhas, who published her first novel, Tunnel Vision, in 2007 has recently completed her first children's book (a comedy about two boys in Balochistan) which is yet to be published.

"When I was a child, there was a rich culture of reading. It was strongly promoted through neighborhood libraries … even family libraries." She said that now parents too, were not making the extra effort to inculcate a love for books in their children.

Minhas claimed that books published in English did not bother children. "Children today are far more linked in with global culture than their predecessors."

"It is also condescending to suggest that English language books don't relate to the local culture or values," she added.

"Children are very cosmopolitan in their imagination. They can easily connect and adjust to new worlds," said author and translator Musharraf Ali Farooqi. Farooqi said stories on relationships would appeal most to children in Pakistani society.

"In our folk tales, too, there is a focus on relationships. I believe they should be promoted through modern retellings."

Farooqi's contribution to children's fiction is the 2008 picture book, The Cobbler's Holiday Or Why Ants Don't Wear Shoes, The Amazing Moustaches of Moochhander the Iron Man and Other Stories in 2011 and his latest Tik-Tik, The Master of Time.

Farooqi said children's literature included not only story books but also creatively produced educational. "In my books, the focus is on finding a good story to tell and telling it in a new voice as well as creating characters which are not easily forgotten."

Both Farooqi and Minhas believe that finding publishers who are serious about publishing children's books is the biggest challenge. "Publishers professionally inclined to work in this area are rare," said Minhas.

"Very few publishers work in this area in a serious way … most publishers do not see it as a lucrative market," added Farooqi. He said he believed there was a huge potential in children's publishing which he said would become evident once the market developed.

Ferozsons Coordinator and Sales Manager Mohammad Salman Aslam said the market for children's books had evolved over the years. He said Ferozsons had published nearly 1,400 children's books, the majority in Urdu. Aslam said that there was a wave of young writers producing literature for children. "We are constantly working on producing interesting and informative books for kids."

Dr Arshad Maqbool, the owner of Maqbool Books said the publishing house, which was started in the early 1950s, turned to children's books in 1989-1990. He said Maqbool Books had published nearly 500 children's books, mostly in Urdu.

The publisher said there was a dearth of authors and illustrators so that the publishers had failed to produce enough quality children's books. "They costs more and require more effort." He said there was a larger market for curriculum-based books for children than books for leisure reading.

"Many people, especially parents and children in government schools, do not differentiate between textbooks and library books," said Oxford University Press Managing Director Ameena Saiyid.

She said nothing was being done to lure children towards reading and supplementary reading material was given scant attention. She said the number of children's authors would increase once there were greater sales and heftier royalties.

"We should encourage our children to become knowledge seekers and to read different perspectives, process the information and draw their own conclusions and form their own opinions," she said. Saiyid said opportunities should be provided to children to engage them in activities designed to interest them in reading.  "This will ensure a basic market for publishers of children's books."

Published in The Express Tribune, February 26th, 2013.