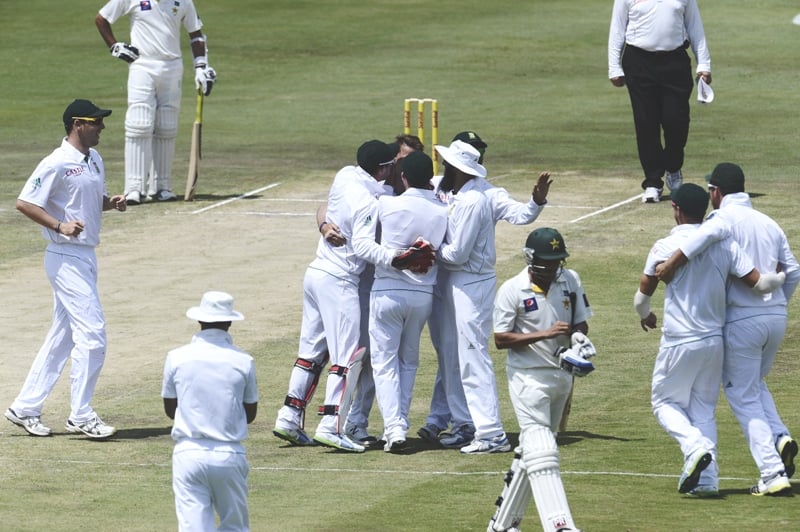 ---
When Pakistan embarked on their tour to South Africa, even their most ardent fans realised that it would require an exceptional show to even draw the Test series against the world's top-ranked side. However, few would have imagined the complete capitulation on display during the three Tests, with the team recording its heaviest defeat of the tour in the last match at Centurion Park, by an innings and 18 runs, to end up being whitewashed 3-0.

After the somewhat encouraging show in the second Test where Pakistan held their own for the most part before collapsing on the fourth day, it was being hoped that the visitors would build on the improved display in Centurion Park. However, those hopes took a hit even before the match started, as Junaid Khan and Umar Gul pulled out through injury, forcing Pakistan to field a highly inexperienced pace attack, the immaturity of which was obvious as it struggled to stem the flow of runs. However, the real culprits throughout the series remain the batsmen. Their inability to combat pace, bounce and the moving ball is an indictment of their faulty techniques and the docile pitches they play on at home. The most disappointing aspect was the performance of the senior batsmen, including captain Misbahul Haq and his deputy Mohammad Hafeez, whose struggles were painful to witness.

Other factors responsible for the failure were the strange team selection, defensive captaincy and the lack of preparation for the tour. It is obvious that major changes will now be on the cards. A long-term approach is needed to reform the situation. We need to groom our batsmen to succeed on lively pitches against tough opposition. We also need to build up our bench strength as a few injuries were enough to expose the bowling attack. As the limited-overs leg of the tour begins on March 1, Pakistan will need to get back on the winning track to give their beleaguered fans something to cheer about.

Published in The Express Tribune, February 26th, 2013.