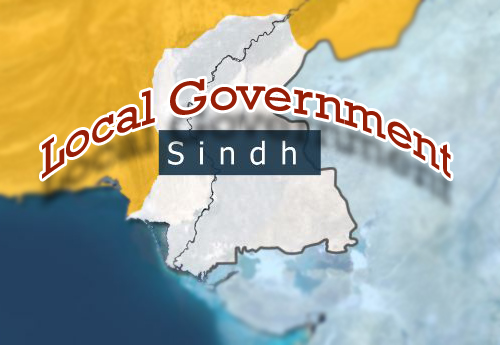 ---
Within days of parting ways with the MQM at both the centre and the province, the PPP government has repealed the controversial Sindh Peoples' Local Government Ordinance passed last year and restored the system of local government previously in place, i.e., the Sindh Local Government Ordinance of 1979. The law had, of course, been pushed through because of MQM support, with many being of the view that this was one of the conditions set by the party to remain in the ruling coalition.

The law had, of course, raised a furore the moment it was rather hastily put through the provincial assembly, with some members of the PPP itself fiercely opposing it. This is easily understood, given that the law, which benefits the MQM with city district governments restored in urban areas, is fiercely opposed in rural Sindh — where the PPP's base of power lies. There had been protests from Sindhi nationalist groups over the law and there were several attacks on PPP leaders and legislators believed to be connected to the matter. This alone reflects the existing depth of anger that lay within Sindh over what was seen as an act of betrayal by the PPP government.

The party will now, of course, be hoping that the repeal of the law can help it regain lost ground in a province that it considers its home turf. But the question that arises is whether things have been left too late. While the removal of the law will be welcomed by many, comments have already come in on the PPP's actions. Some argue that, as was done before, the PPP could once again bring in this or similar laws on grounds of political expediency, and that it has shown a complete disregard for principle. This view will not be an easy one for the PPP to challenge at this point. But the party and its electoral candidates will still be hoping that the wiping away of the law will benefit it in at least some way, and help it at a time when it desperately needs support in Sindh.

Published in The Express Tribune, February 23rd, 2013.
COMMENTS (1)
Comments are moderated and generally will be posted if they are on-topic and not abusive.
For more information, please see our Comments FAQ