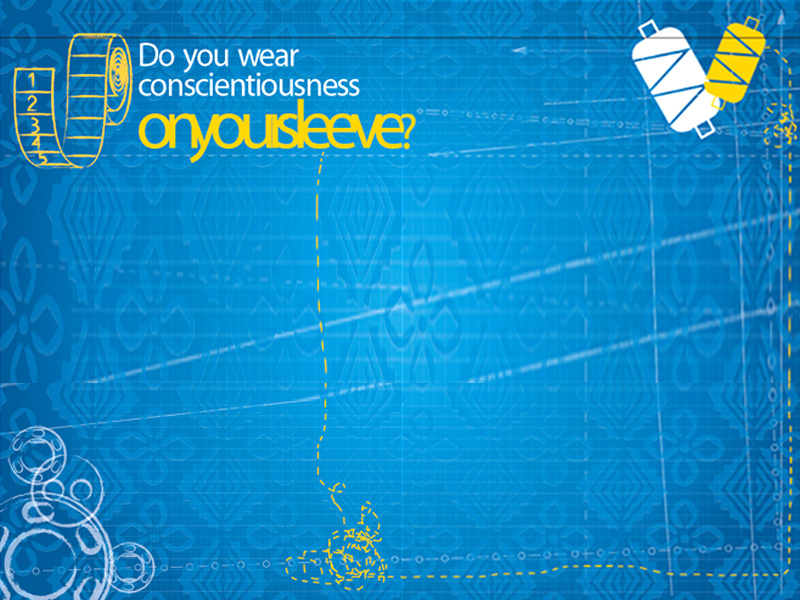 ---


Exploring the ethics of ethical fashion




Take a woman of few means who lives in a village, give her the basic materials to create a design, pay her a nominal rate for her work, transport it to your store, slap on a fancy label, add a sob story about the woman's circumstances, promise that the proceeds will go back to the society... and wait for the 'pity factor' to bring in some moolah. That seems to be the commonly understood definition of ethical fashion these days. But does the buyer even understand what ethical fashion really is?

"Ethical fashion is a subset of fashion that focuses on fairness and transparency from sourcing to production and making sure everyone involved in making the product is compensated fairly," says Ayesha Mustafa, owner of online luxury clothing and accessories platform Fashion Compassion which sells ethical brands from the Middle East and Asia.

This requires brands to take the environmental aspect into account by, let's say, using eco-friendly materials. Additionally, it means taking care of employees by providing them comfortable working conditions and even compensating them for their handiwork at a rate that is higher than the market rate dictated by comparative machine-work. Fair trade considerations — such as eliminating unnecessary middlemen and putting artisans directly in contact with the designer — also factor in.

Still, it seems that purveyors of ethical fashion in the west give far too much importance to the environmental facet whereas locally ethical fashion labels give more importance to the people involved in the production process. However, isn't a truly ethical brand one that balances both aspects equally well?

"As hard as you might try, it's impossible to be sustainable in every way. For instance, if you're shipping or transporting your goods from one country to another, you are still adding to your carbon footprint. This is why ethical fashion continues to be subjective," says Ayesha Mustafa.

Syed Moiz Farooq, CEO of a Lahore-based apparel company Looptex, takes the definition of ethical fashion a bit further. "Ethical fashion is all about leading a responsible and honest lifestyle as a human being. Wearing ethical fashion and leading an unethical lifestyle is a big contradiction and is not sustainable."

Sustainability is a buzz word often dropped by ethical designers but few buyers fully understand it. When it comes to 'people', sustainability would mean providing artisans with a constant source of income that can be continued for a long time and not a one-off investment in their skills. But with 'environment', sustainability would mean ensuring that the materials used in the design can be replaced or replenished.

When it comes to the players in the ethical design market, a discussion on ethical fashion can't seriously begin without mentioning an iconic model-turned-fashion designer and UN ambassador Bibi Russel from Banglandesh. She has played a revolutionary role in bringing ethical fashion to the limelight and uniting ethical fashion designers from different South Asian countries on one front.

There are many people who are working on the revival of crafts in Pakistan. Shubhinak, owned by Farooq's company Looptex, is a brand that has been striving to incorporate all aspects of ethical fashion, including social, environmental, health and safety of workers and workplace, fair wages, compliance with local and international laws. It engages 800 female artisans from Chitral and plans to bring that number up to 5,000 artisans in the next three years. Polly&Me works with female artisans from Chitral and Khyber Pakhtunkhwa to make luxury hand-embroidered accessories. The brand which is an initiative of Cath and Ange Braid, works with these artisans through a partner cooperation called Mogh Limited. Every female artisan who makes a Polly&Me bag is a shareholder of Mogh Limited. Although there are many more ethical brands like these available in the market, awareness about them remains limited.

"For ethical fashion to really gain momentum in Pakistan, it's paramount for consumers to understand the repercussions of their buying habits. Although 'fast fashion' is very alluring, it has numerous adverse effects on both the people and the environment," says Ayesha Mustafa. By 'fast fashion', Mustafa refers to clothing that moves from the catwalk to the store in the shortest time possible to capitalise on a certain trend.

However, Farooq from Looptex disagrees about the awareness levels. "Pakistani people have a high level of awareness about ethical fashion and a lot of appreciation for such products. Until recently, Pakistan was naturally sustainable and an organic country. Our previous generations hand-knitted, crocheted or embroidered their clothing. However, it is becoming tougher to make the younger generation appreciate the value of craftsmanship."

Besides lack of awareness, there is also the notion that ethical goods cost more. This is partly true, because of the high costs associated with producing ethical goods — money has to be spent on sourcing eco-friendly materials and maintaining fair trade business practices. But ethical fashion doesn't always have to be expensive.

"We have managed to keep Shubhinak's prices fair by constantly innovating, lowering our own margins, and maintaining efficiency and cost effectiveness, without compromising on quality," says Farooq.

Still, on the surface, it seems that only a privileged niche from Pakistan is picking up ethical goods. "Ethical fashion is picked by educated and responsible citizens who care about the society and environment they live in," says Mustafa. "They are well-aware of social issues and believe in giving back in ways that can create a sustainable change in people's lives."

Farooq agrees: "Shubhinak's products are for all those who share our philosophy irrespective of what income group they belong to."

One of the biggest questions that almost all consumers should ask an ethical fashion label is how they make sure that all suppliers and partners in the chain remain ethical. Choosing suppliers that follow the same philosophy and building long-lasting relationships is one of the challenges these brands face. "We do our groundwork and make them fill out an extensive questionnaire which helps asses what aspect of ethical fashion they are working on: Are they reviving crafts? Are they empowering communities?" says Mustafa, explaining how Fashion Compassion works.

On the other hand, Shubhinak not only complies with Global Organic Textile Standards for its finished products, it makes sure its supply partners also comply with the same standards.

With all this importance given to the 'people' element by local ethical fashion designers, are the artisans compensated fairly?

"In the open market, hand-embroidered or hand-crocheted items are sold at very low prices, which leads to unfairly low wages for the artisan," says Farooq. "Buyers pressure artisans to compete with machine-embroidered or crocheted laces and the poor artisans can't earn a decent living."

Shubhinak lets artists command their own price and make products at their own convenience. But keeping the wages fair and maintaining low margins comes with its own set of challenges. Take, for instance, the difficulties associated with transporting goods from Lahore to Chitral in unpredictable weather conditions and challenging terrains.

At Polly&Me, artisans are paid per piece for the accessory textiles, depending on the design, size and technique. "Mogh manages all payments to the artisans and the prices are set after discussions with centre supervisors," explains Cath.

When an artisan stitches or weaves something for a brand linked with Fashion Compassion, they are paid for the raw article there and then. "The aim of all the brands associated with Fashion Compassion is to pay the artisans for their work whether the product gets sold or not," Mustafa says. "The brand then adds value to that article and then keeps the profits that come from selling that high-end product."

Another forgotten and often ignored aspect of ethical fashion is its advertising. For a brand to be truly ethical, should it advertise and add to the already high levels of consumerism? Those in the business argue that advertising is essential to get your brand across to people. It is integral for an ethical brand to educate the market and create a space for itself — and that can only be done with advertising. But even if we concede that advertising is necessary, shouldn't ethical brands portray real women with real bodies who actually buy those pieces? Putting a skinny runaway model makes young girls emulate those unhealthy body types, and promoting this image can't be ethical. However, most ethical brands appear to be using models to advertise their products.

Besides high-end brands, a lot of NGOs have also ventured into ethical fashion recently. Since NGOs have a humanitarian goal while brands and designers are concerned with profit-making, some people are of the opinion that it makes more sense for ethical buyers to choose the former.

For the regular woman on a budget, an easy way to take the ethical route to fashion is to resist the urge to shop the latest trends, and instead be creative and redesign or refurbish your old clothes. And then there are the treasure troves that are our mother's and grandmother's old clothes — your Dadi's sari will look just as sophisticated on you as it did on her 40 years ago. It's about time our fashion choices not only reflect our style but also our conscience. Let's not get swayed by unethical brands and try to do our bit to use fashion for creating change.

Published in The Express Tribune, Ms T, February 24th, 2013.

Like MsT on Facebook for your dose of girl talk.
COMMENTS (1)
Comments are moderated and generally will be posted if they are on-topic and not abusive.
For more information, please see our Comments FAQ