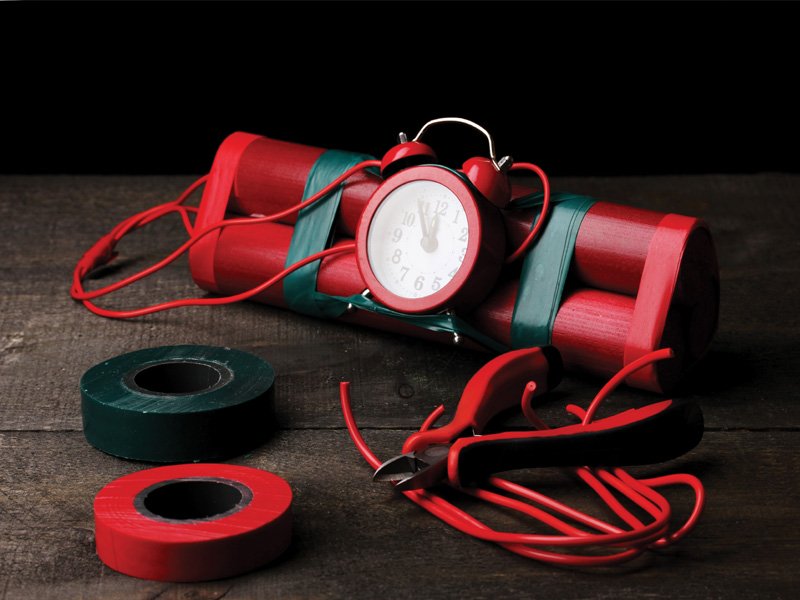 ---
BANNU: Thirteen bombs were found and defused by the bomb disposal squad in the Bangashkhel area on the outskirts of Bannu on Thursday.

An official of the Mandan police, Imran Khan, while talking to The Express Tribune said that around 7am they were informed by a resident of the area that some suspected militants were planting a bomb inside the girl's primary school in Bangashkhel area.

Upon receiving the tip off, heavy contingents of police rushed to the site and surrounded the area, while students were warned not to come to school.

Imran said that around 9am the Bomb Disposal Squad (BDS) in-charge Wasal Khan along with his team rushed to the site and defused the bombs. He also searched the school building, however, no bomb was found in the building.

He added that a police constable, who was guarding the backside of the school near the graveyard, spotted two sacks near a grave - and after inspection - found 13 bombs in the sacks.

Imran quoted Wasal that two bombs weighed 10kg each and the other two bombs weighed eight kgs each, while the remaining nine were one kg each.

The number of incidents of bomb spotting by residents within the jurisdiction of Mandan police station have risen since the past one week, along with a surge in militancy related incidents.

On Tuesday BDS defused a 12kg bomb planted along the roadside, while a 20kg bomb planted in Barat area was spotted by residents and then defused on Monday.
COMMENTS (7)
Comments are moderated and generally will be posted if they are on-topic and not abusive.
For more information, please see our Comments FAQ