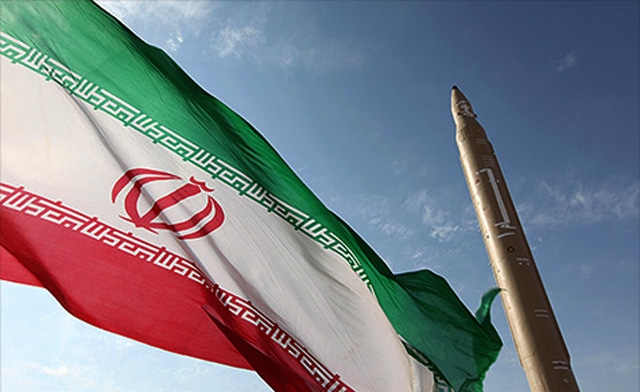 ---
NEW YORK: A top Iranian envoy said Wednesday that increased Western pressure over his country's nuclear program could end hopes for a negotiated settlement.

Ahead of key new negotiations in Kazakhstan on Tuesday, Iran's UN Ambassador Mohammad Khazaee said that his country wants talks, but hit out at Western tactics of sanctions along with engagement.

Khazaee, Iran's senior diplomat in the United States in the absence of formal ties between the arch-rivals, warned that more sanctions could doom talks over Iran's nuclear drive, which the West and Israel worry is a cover to build an atomic bomb.

"More pressure can only beget more distrust, leading Iran, in turn, to lose hope in a negotiated settlement," the envoy said at the Asia Society in New York.

"As long as pressure is on Iran, as long as there is a sword on our neck to come to negotiations, this is not negotiations, therefore Iranians cannot accept that," added Khazaee, whose country denies that it seeks a bomb but has rejected UN Security Council demands to halt uranium enrichment.

Khazaee said President Barack Obama's administration declared "economic war" against Iran.

He also stressed that Iranian leaders had welcomed recent US calls for diplomatic talks.

Such meetings should require "mutual respect" between the United States and Iran and "discarding the two-track policy of pressure and engagement."

Negotiators from Iran, the United States, Britain, China, France, Germany and Russia will hold their first nuclear talks in eight months in Almaty, Kazakhstan on February 26.

Four rounds of UN sanctions against Iran and unilateral sanctions ordered by the United States and European nations are hurting the Iranian economy.

But diplomats say they do not expect a breakthrough at the new talks even though the international powers will make a new offer.

Thomas Pickering, a former US under secretary of state, said that the showdown with Iran was not at "an important moment."

"Iran and the United States have been separated by over 30 years of mistrust and misunderstanding. And it is serious. There has been much talk of war. Much inflammatory talk of war," he added.

Pickering said the Kazakhstan talks would "an important next step in the long troubled difficult search for a solution." He called for the two sides to "use small steps to build trust."
COMMENTS
Comments are moderated and generally will be posted if they are on-topic and not abusive.
For more information, please see our Comments FAQ