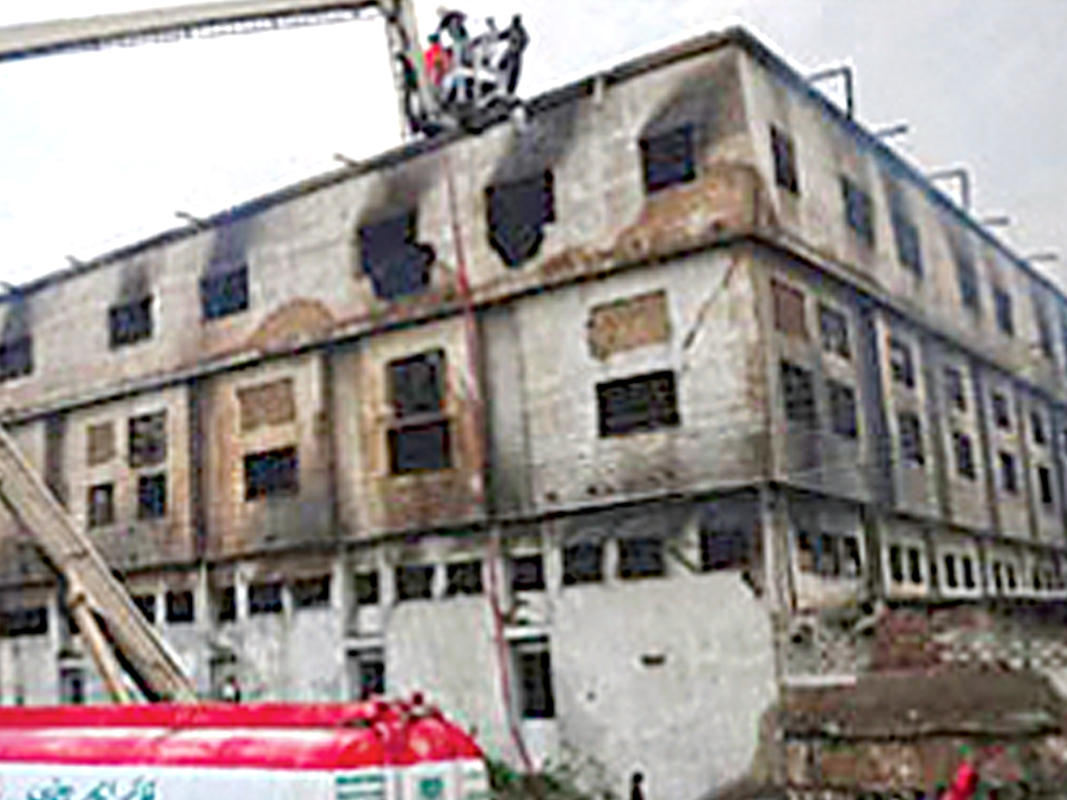 ---
KARACHI: The Sindh High Court (SHC) on Wednesday finally allowed the burial of 18 unidentified bodies of the Baldia factory fire victims, but ordered the national forensic science laboratory's project director to complete DNA matching process within 20 days.

Nearly 259 workers were burnt in the country's worst industrial disaster, when a huge fire reduced the Ali Enterprises to ashes on September 11, 2012. Many bodies were charred beyond recognition.

As the repeated DNA tests failed to determine the identities of all the victims, the bereaved families went to court seeking permission for mass burial.

"Six months have passed, but the officials have failed to establish the identities of our loved ones despite the fact that DNA samples have been obtained at least thrice," they told the judges on Wednesday.




The relatives of 21 workers, who are believed to have been killed in the fire, had approached the SHC last week seeking permission for burial. "The bodies have been rotting for nearly seven months. What else is there left to do," asked a parent of one of the victims.

On January 29, the court had directed the additional DIG, Iqbal Mehmood, to look after the identification process, as the matter had not been resolved despite earlier orders of the court.

The court had also directed the national forensics science agency to depute some competent officer or doctor along with technicians and equipments to examine these bodies within four days.

Taking strong exception to the delays, the irate judges on February 15 had personally summoned the additional DIG Karachi and the forensic laboratory's chief.

On Wednesday both the officers appeared. The laboratory's project director informed that fresh DNA samples of the families would be obtained within two days in another attempt to identify the victims. He sought time to complete the DNA matching process and submit a report.




With the consent of all the relevant parties, the bench, headed by Justice Maqbool Baqar, allowed the burial of the unidentified bodies within two days.


The deputy commissioner of district West and the police superintendent of SITE town were directed to supervise the burial process. The judges directed them to bury each body separately and mark it differently. The national forensic science laboratory's project director has been asked to submit his report by March 12.


Published in The Express Tribune, February 21st, 2013.
COMMENTS
Comments are moderated and generally will be posted if they are on-topic and not abusive.
For more information, please see our Comments FAQ