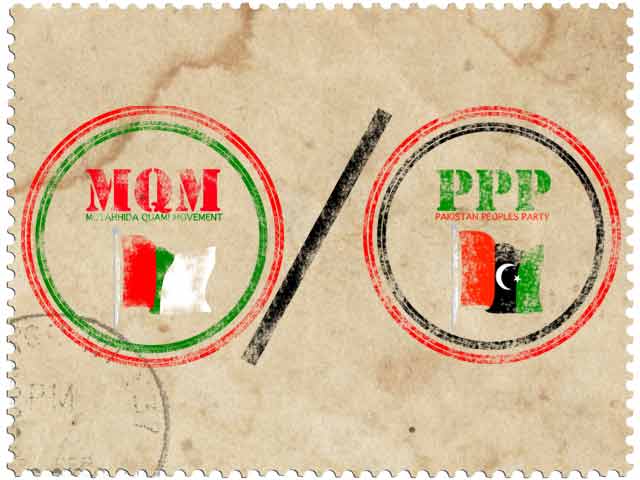 ---
As polls draw closer, and parties step up the process of planning strategies, we can, of course, expect changes in the current order of things. The twists and turns to come are indeed hard to predict. The first of these has come with the MQM's not entirely unexpected decision to part ways with the PPP, at both the federal and provincial levels. Following the announcement by Dr Farooq Sattar, ministers have already handed in resignations, ending — for now at least — what has been a long, often uneasy political partnership, built to a very large extent on expediency and the needs of both partners.

The breaking point came in the decision by the PPP to drop cases against the Lyari-based Peoples' Aman Committee (PAC). It is not known why this step was taken at this point or the cases dropped after so long a delay, though it is known that the delicate PAC issue has been causing rifts within the ruling party itself. The move, however, prompted an MQM walkout from an in-camera session of the Sindh Assembly, followed by desperate efforts from the PPP to, once more, appease its prickly coalition partner. However, the meetings at Bilawal House in Karachi, with President Asif Ali Zardari himself taking part, eventually came to naught as Dr Sattar, on February 16, stated that his party could have nothing to do with groups that backed gangsters. The PAC issue has then, after all, resulted in the break-up of an alliance.




This parting of ways will, of course, have a significant impact in urban Sindh. In Karachi, and some other cities, the election has now come to be seen mainly as a tussle between two forces to hang onto traditional strongholds. These areas of influence are, of course, fairly well demarcated, and have not really changed markedly over many years. Together, the PPP and the MQM would have formed an almost invincible force in some of these constituencies. Divided, of course, things grow more complex — with the potential for violence also growing as a result in a city where many tensions prevail even before the business of balloting begins in earnest.

Published in The Express Tribune, February 19th, 2013.
COMMENTS (1)
Comments are moderated and generally will be posted if they are on-topic and not abusive.
For more information, please see our Comments FAQ