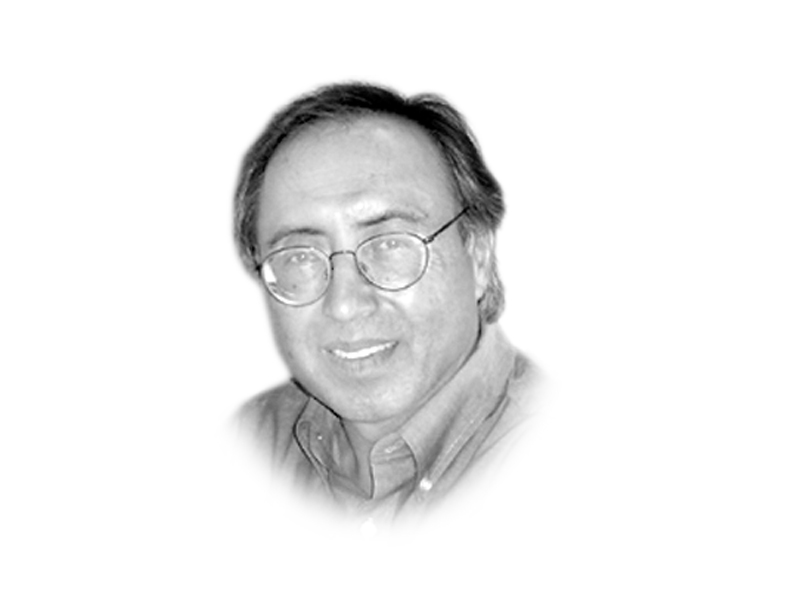 ---
I have a serious problem with the cynic brigade that writes and comments on social, developmental and political issues along familiar lines. What is their familiar line? The Taliban are coming, extremism is on the rise, corruption is pervasive and life is miserable. This is a partial truth, not the whole truth. That nothing can change is a viewpoint that conflicts with history and the evolution of societies.

Cynicism in hard times like ours and in a climate of fear, insecurity and violence, sells and viewers and readers readily embrace the dark side of things rather than looking at what is bright and shining. The other issue is the habit of most of my colleagues and columnists to write from the comfort of their offices or homes. They tend to look at the big picture that gives a disturbing spectre rather than examining achievements at local levels, and by dedicated individuals and communities. If there is any meaningful and real change in Pakistan, it is taking place at these levels in every aspect of the social and economic life of this country. By missing details of development and positive change at the smaller scale, we may draw a big picture of a society and country that may not be in agreement with reality. This is what is unfortunately happening.




One of my social beliefs is that only by changing at the local level will Pakistan change for the better at the national level. The national in spatial terms is nothing but local. By often travelling through the villages, mostly in Punjab, I have seen thousands of positive contributions and developments that are neither documented nor narrated. Never has our regular cynic brigade opened its eyes and minds to what this change is and how it is becoming a catalyst for more and larger changes.

Let me share one man's gigantic contribution at a government agricultural research farm in Bahawalpur. I had heard about Mushtaq Alvi for his collection of berries and date palm trees for some years. Last weekend, I had the opportunity to visit this fabulous farm, which may not be noticed from outside the walls. Mr Alvi, as a young man with his first job, started the plantation in 1985. He went to every place in Pakistan to collect the best local species of date palms, berries, mangoes, guavas and pomegranates. Today, he has 35 species of date palms, 20 of berries, 20 of mangoes and five of pomegranates, and almost every of guavas. Never has his search for new findings ended.

While the collection continues to expand, the farm has supported thousands of farmers and households that would like to have various species of these trees. Every season, thousands of berry plants and hundreds of date palms are distributed. Then there are private collectors of these trees that have developed their own farms and would like to sell plants to new farmers. Each new tree becomes a source for saplings leading to further proliferation.

Scientists like Mr Alvi and many of his colleagues may move on to other research stations or retire but what they have done is something remarkable. This is just one example of ordinary Pakistanis making a difference to society. Unfortunately, our media, commentators and pseudo intellectuals cannot lift their eyes from what is wrong in society and shift their attention, even for a moment, to what is right and working.

Recognition and celebration of achievements by individuals and communities encourages positive change, positive attitudes and stimulates energies for innovation and more contribution. While grieving about the many things that are troubling us, let us not ignore the pleasing side of changing Pakistan. Go out and see it.

Published in The Express Tribune, February 19th, 2013.
COMMENTS (14)
Comments are moderated and generally will be posted if they are on-topic and not abusive.
For more information, please see our Comments FAQ