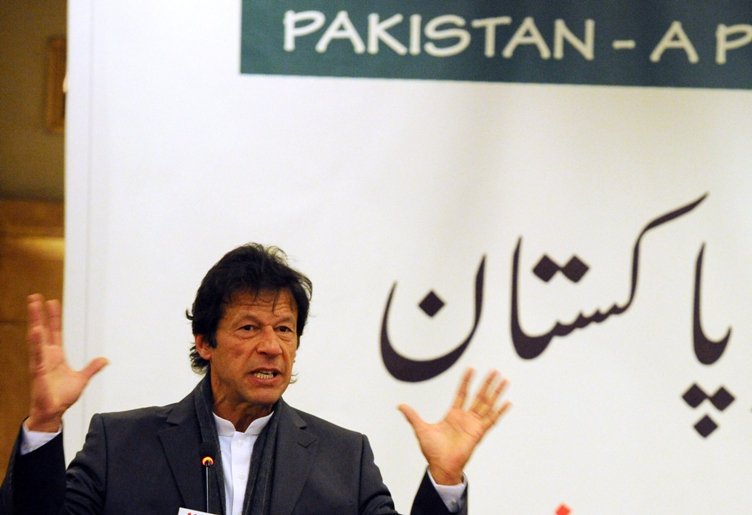 ---
ISLAMABAD: Pakistan Tehreek-e-Insaf (PTI) chief Imran Khan has strongly condemned the Lashkar-e-Jhangvi (LeJ) for the Quetta bombing that left over 80 members of the Hazara Shia community dead. Khan had tweeted the statement after a press conference in Islamabad.

On Saturday, Lashkar-e-Jhangvi (LeJ), seen as the most ruthless sectarian group, had claimed responsibility for the attack in Quetta.

Speaking to the media in Islamabad, Khan demanded that the culprits be brought to justice and the people be protected.

The PTI chief also said that Chief Justice Iftikhar Muhammad Chaudhry should take suo motu notice of the incident.

Khan also demanded that the government give compensation to the families of those who were killed as a result of the blast.

The party chief also said that members of his party will protest in all four headquarters to express solidarity with the Hazara community.

"We demand that a special court be set up and the culprits be punished," said Khan.

Members of the Shia community and civil society took out protest rallies in different cities of Pakistan on Monday to protest against the attack. A strike was also observed in Karachi.

The Hazara community in Quetta had also once again refused to bury their dead, giving a 48-hour ultimatum to the government to arrest the killers.
COMMENTS (66)
Comments are moderated and generally will be posted if they are on-topic and not abusive.
For more information, please see our Comments FAQ