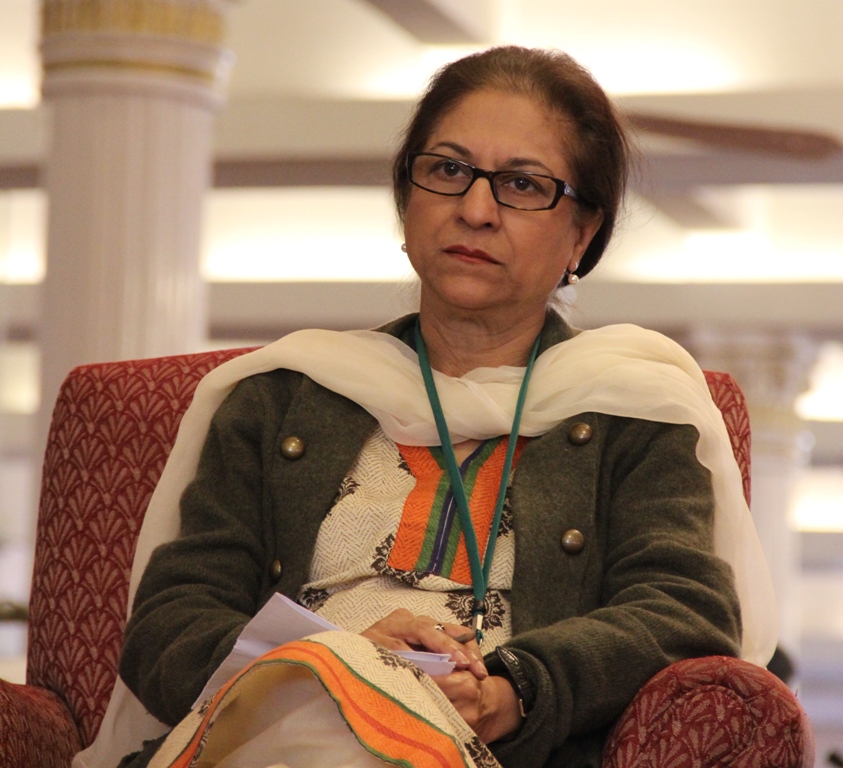 ---
KARACHI:



Intolerance, impunity and institutional complicity were the dominant themes during an hour-long session on human rights on day two of the fourth Karachi Literature Festival.




Chaired by Justice (retd) Nasira Iqbal, the audience was hard pressed to find a bright spot in the country's struggle for civil liberties once the session was over.

"I'm horror struck," every single time the Baloch issue is visited, said Human Rights Watch Pakistan director Ali Dayan Hasan.

"By voicing their demands, by speaking for those killed … it doesn't mean you're speaking out against Pakistan but for its benefit. But in Pakistan, kal aap ko utha liya jayay ga, kal mujhay utha liya jayay ga," the beleaguered activist said before passing the microphone to Hamid Khan, ex-president of the Supreme Court Bar Association of Pakistan.

Khan took the audience through Balochistan's travails in some detail. "What is most unfortunate about the situation is that ethnic cleansing is taking place." The Baloch nationalist parties' boycott of the 2008 polls lead to parties "like PML-Q with no roost" in the province to win seats, he explained.




"As long as women were not asking for rights, there was peace. When she wants to study, asks for her inheritance, it is a problem. Similarly, the Baloch wanting their rights is a problem," said Human Rights Commission Pakistan director I A Rehman. "Justice is a commodity you can buy - there is no justice for the poor, women or the Bheel."

"There are more things which cannot be discussed today than there were 24 years ago ...We have made no dent in 24 years," Rehman stated.

Human rights lawyer Asma Jahangir, who dedicated her talk to Malala Yousufzai, said: "Please understand … all our institutions are rotting. First we said the generals could do no bad, now we say the chief justice can do no wrong … in no other country would those lawyers get away with garlanding Salman Taseer's killer".

Published in The Express Tribune, February 17th, 2013.
COMMENTS (8)
Comments are moderated and generally will be posted if they are on-topic and not abusive.
For more information, please see our Comments FAQ