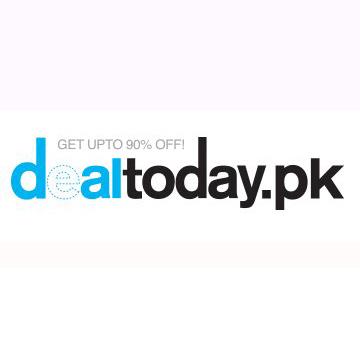 ---
KARACHI:

Want a bucket of chocolates for cheap, an economical dinner for two in a fancy restaurant, or an expensive personal care product for less? Your best first stop might just be dealtoday.pk, a Karachi-based company that is making waves. If you get there in time, that is.


Established in April 2012 to cater to the increasing number of cost-conscious online consumers, dealtoday's total traffic has increased from a mere 5,000 inquisitive web surfers in the first month, to a whopping 120,000 active followers by the end of January 2013. Within that period, the website has expanded its services to cover Lahore, in addition to its home base in Karachi.

Wondering why? It offers simply the best deals in town.

Humble beginnings

Attempting to test the local market for such a web-based service, the company that manages dealtoday put 100 vouchers of french-fries on sale on the website in April last year. The vouchers could be redeemed at any outlet of the One Potato Two Potato (optp) fast food chain. Within two hours, the deal was sold out: it had offered the delectable fries for Rs5 only – a 95% discount on the regular Rs100 price.




Being the first ever offering by the website, the optp deal had to be attractive. However, the company has been consistent. It regularly offers big – if not the biggest – discounts on its deals. Regular daily deals usually give 50% discounts on normal prices, while discounts on special deals can go as high as 90%.

Take for example their recent Valentine's Day deals. Dealtoday sold 10 cakes from Pie in the Sky for Rs200. The normal price of one cake was Rs890. It sold five deals worth Rs4,500 for hair cuts from the upscale Oxygen Spa for Rs500; six deals worth Rs2,800 for haircuts from the Callista Ladies Saloon for Rs200; 15 deals worth Rs999 each for half a pizza from the 14th Street Pizza Co. for Rs400; and 15 deals for three portrait pictures worth Rs900 from Video Media Production for Rs200.

Such unbeatable discounts – that, too, from A-category vendors, mostly from upscale neighbourhoods – have gained the company a loyal following in a very short span of time.

Its subscribers' insatiable appetite for discounted offers can be judged from the fact that the website hosted 9,000 visitors on each of the first two days of February alone – when the Valentine's Day deals were first offered – against the average of 4,500 visitors it hosted daily in January.

Some of the deals were sold even before consumers could refresh their internet browsing programs, The Express Tribune found out through a frequent user of the website.

Given the number of people actively following the website now, securing a hot deal is almost like winning the lottery.

Capitalising on an idea

However, dealtoday is not a unique business idea. It seems to be inspired from Groupon – the Chicago-based American company that sells daily deals on fitness, travel, restaurants, shopping and beauty. Dealtoday CEO Shahrukh Chaudhary admits to this.

"Lots of start-ups have launched; not everyone understands the dynamics of the market though," Chaudhary tells The Express Tribune.

Ten months from its launch, dealtoday now has 35 employees and over 200 partner vendors. It dispatches 200 vouchers every day. "If we had an online payment solution in Pakistan, our operational costs would go down by more than 50%, as we currently physically deliver coupons to customers," Chaudhry says.

"Pakistan is a growing market. Our customers are primarily from the upper and upper-middle class areas, but we do get orders from all over Karachi. Food and beauty are the categories that sell the most."

Chaudhary refuses to share his revenues and operating margins with us. However, he does offer a hint: he says any retail business that operates below a 30% margin cannot survive for long.

It's all about the customer

It is not only the great deals offered by the website that have garnered it such a devoted following: dealtoday has let go of some of its business partners just to keep its customers happy. The company refunded 137 vouchers after it received three complaints regarding one of its deals, Chaudhary tells The Express Tribune. It even stopped doing business with that partner.

Chaudhry believes that innovation is the key in this business. "If you want to be successful in online business, you want to ask yourself just one question: can you do it better than the rest?"

Published in The Express Tribune, February 16th, 2013.

Like Business on Facebook to stay informed and join in the conversation.