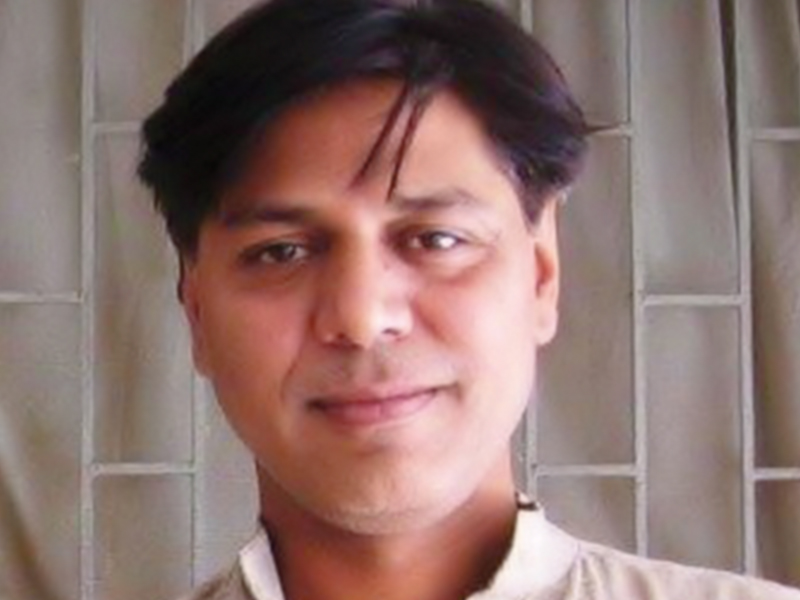 ---
KARACHI:



No book was published when he was alive but young people liked to memorise his poetry. He was a pioneer of modern poetry in Sindhi. He was none other than Hassan Dars whose friends have now compiled his works in a book titled 'Hassan Dars jo Risalo' - bound in black as he mostly used to wear a black chador. It was launched on day one of the fourth Karachi Literature Festival on Friday.




Journalist and writer Mazhar Laghari highlighted Dars's style and depth. "He loved horses, the jungle, birds. Hassan believed that the Sindhi woman would be free when she would take up arms," he said. "Hassan was poet of romance and was very liberal."

Dars passed away on June 16, 2011. He was 45.

"I asked him before his death what he was doing and he replied that he was busy doing research on horses," said author Mohammed Hanif, who was a friend for 25 years. "I was frankly shocked but Hassan said all Sindhis are like horses."




'Kandhero Hari who died of malaria yesterday' was one the true reflections of a Sindhi person in which Dars elaborated how a person indifferently survives in a village. As his friend Iqbal Mallah put it, he had been to different parts of Sindh but it was through Hassan's poetry that he saw the "real Sindh".

Now, according to a close friend Masood Ahmed Lohar they plan to have his work translated into English. Lohar was the person who started the project of compiling the poetry. "It was totally scattered as he was a Malang by nature and never cared what happened to his creation," he said. "Though he was not a Sufi poet at all, his poetry over the last two years [seems to indicate] he was religious by nature as well."

Dars has a meaningful sense of humour and friends in every nook and corner of Sindh. "He was not much worried about anything other than his poetry," recalled Ameer Mandhro, who is know as a hafiz of Dars's poetry. "He never thought about fame or criticism."

Published in The Express Tribune, February 16th, 2013.

Correction: An earlier version of the story contained a grammatical mistake. The error is regretted.
COMMENTS (2)
Comments are moderated and generally will be posted if they are on-topic and not abusive.
For more information, please see our Comments FAQ