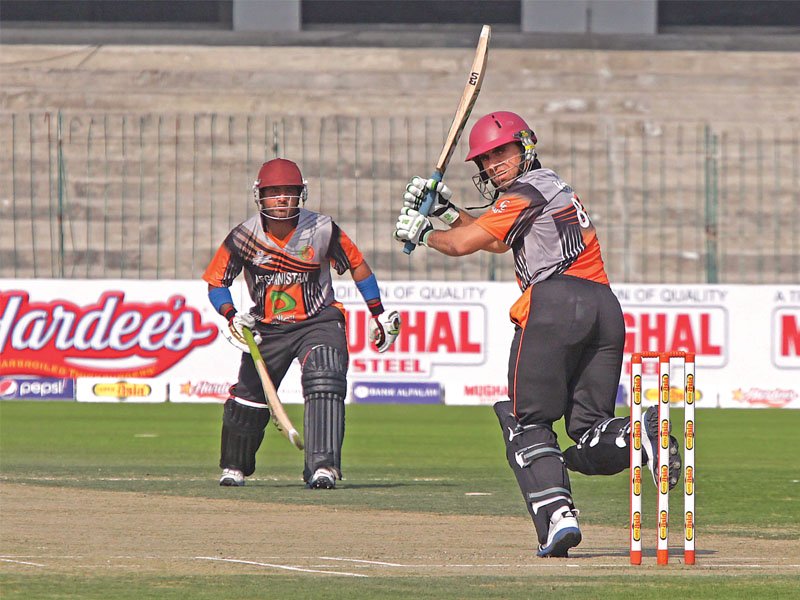 ---
KARACHI: Diplomatic relations between Pakistan and Afghanistan have been a bittersweet affair over the years but on the field of cricket, it is still all about love and respect.

Both the countries share high esteem for each other in cricket with the Pakistan Cricket Board (PCB) giving the Afghan team a much-needed helping hand in their pursuit of becoming a top cricketing nation.

Like they did with Bangladesh before they gained the Test status, the PCB has been assisting Afghanistan, allowing their national coaches to work in the country and providing them the chance to train at their facilities in Lahore.

The Afghanistan team will conclude their tour of Pakistan today, spanning over almost a month featuring contests with local, regional and Pakistan A teams.

The aim of the Afghan players during their Pakistani sojourn was to bring improvement and their coach Kabir Khan – a former Pakistan cricketer – regarded the trip as highly beneficial.

"It's only Pakistan who have given all-out support to Afghanistan cricket," Khan told The Express Tribune. "Whenever we'll become a prominent side and get Test status, Pakistan will have played a vital role in it.

"We desperately require Pakistan's assistance and the relation between both the cricket boards should be long-lasting."

Khan said he achieved his target of the tour what he described as 'memorable and highly beneficial' for his team.

"All the Afghan players enjoyed the trip thoroughly. It was the love and affection of the people towards our players that made them feel like they were at home. All our players felt completely safe and want to give a message to other countries that Pakistan is a safe country and there is no threat to international cricketers here."

Pakistan's 1992 triumph inspiration for Nawroz

Meanwhile, Afghanistan captain Nawroz Mangal said that he was largely inspired by cricket after watching Pakistan's 1992 World Cup triumph.

"This was when I made a resolve to become like Imran Khan and Javed Miandad," said the 28-year old Kabul born cricketer.

He said cricket has now become the number one sport of the country and is aptly supported by the Afghan government.

Published in The Express Tribune, February 16th, 2013.