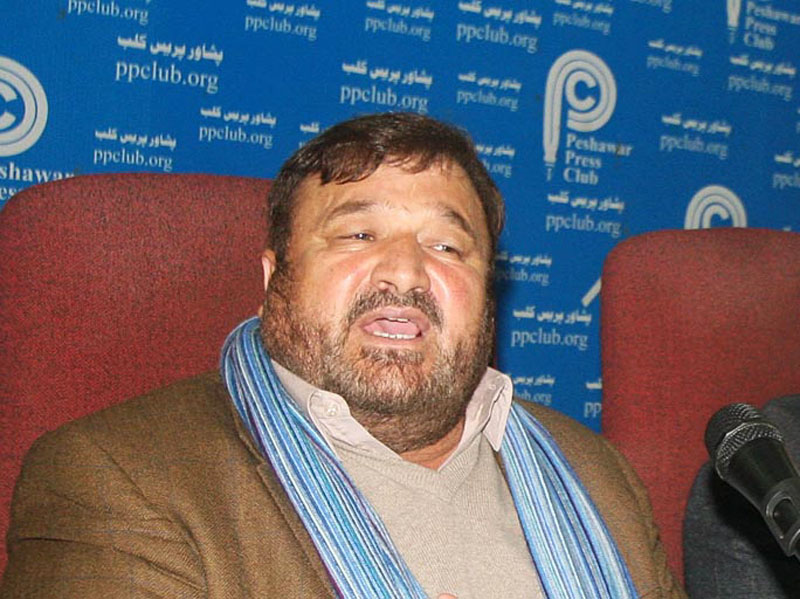 ---
PESHAWAR: The Pakistan Muslim League Nawaz's (PML-N) Khyber-Pakhtunkhwa (K-P) chapter passed a resolution against Governor Shaukatullah Khan, saying his appointment was tantamount to pre-poll rigging.

The resolution was presented by PML-N provincial president Pir Sabir Shah. The party has demanded that impartial and apolitical governors should be appointed in all four provinces and the interim governments should be set up without further delay.

Shah's resolution was unanimously seconded by other partly stalwarts including Farid Toofan, Amir Muqam and Rehmat Salam Khattak, who were present to observe the first death anniversary of late Anwar Kamal Marwat at the party secretariat.

"The K-P governor is a good person but he has the Pakistan Peoples Party's label, and in his presence there cannot be impartial and free elections," Shah said.

Shaukatullah's younger brother, Hidayatullah, was elected as senator in 2012 and is considered close to the Munir Orakzai Fata parliamentarians group.

Speaking to journalists earlier on Wednesday, Shah said they were still waiting for the provincial government to contact them on deciding the interim set-up in the province. "There is a set procedure; if the government and opposition do not agree on the interim set-up before elections then a parliamentary committee is made to form a consensus."

He claimed that except for Dera Ismail Khan and Bannu, their party has sufficiently strengthened its position in the province while efforts are underway to expand in those regions as well.

"A delay in elections would mean breaking up the country. Elections and the country's stability are tied together."

He said attempts have been made in the form of Pakistan Tehreek-e-Insaf's 'Tsunami' and Tahir-ul-Qadri's long march to delay elections. "In fact, these attempts were made to thwart PML-N's position in becoming the ruling party in the country".

Shah said PML-N would disclose its candidates after the date for the general elections is announced.

Published in The Express Tribune, February 14th, 2013.