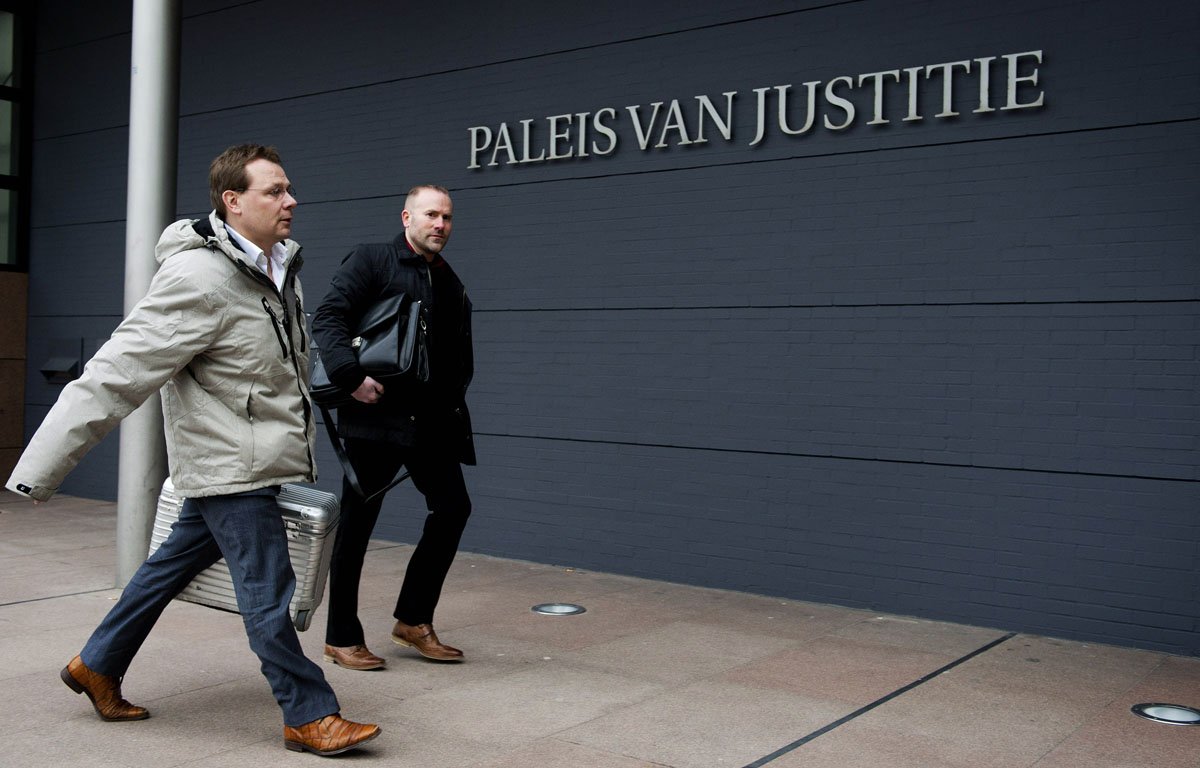 ---
THE HAGUE: Pakistani-Dutch al Qaeda suspect Sabir Khan launched a last-ditch bid on Tuesday to halt his extradition to the United States where he is accused of planning acts of terror, including a suicide attack on a US base in Afghanistan.

Netherlands Justice Minister Ivo Opstelten in December gave his final approval for the extradition of Khan, 26, but his lawyers argue that the US was complicit in his torture in Pakistan, where he was first arrested in 2010.

Khan's extradition would "give the impression that the Netherlands tolerates the violation of human rights," lawyer Andre Seebregts told a District Court judge in The Hague, where an urgent interdict has been filed.

Seebregts argued that Khan, arrested in a dawn raid in Quetta on September 23, 2010, had been tortured while in a Pakistani jail with the full knowledge of US intelligence agencies.

Khan's extradition to face five terror-related charges in a New York court would breach the European Convention on Human Rights preventing torture as well as Dutch law, which prohibits the handing over of a suspect to a country suspected of involvement in torture, Seebregts argued.

The detailed charges against Khan have not been made public, and it is unclear if the suicide attack he is alleged to have planned on a US military base in Afghanistan's eastern Kunar province ever took place.

"He (Khan) prefers not to say anything," Seebregts told AFP.

Dressed in a white hooded sweatshirt, blue tracksuit bottoms and white trainers, a clean-shaven Khan looked nervously at the floor during the hearing and shook hands with his lawyers afterwards before being led away.

Khan was flown to the Netherlands in April 2011 after Pakistan handed him over to Dutch diplomats and he was promptly re-arrested upon arrival at Amsterdam's Schiphol airport.

US officials filed a formal request for his extradition two months later.

The Dutch Supreme Court gave Khan's extradition the go-ahead in April 2012, but a final decision rested with Justice Minister Opstelten, who gave his approval on December 20.

The Netherlands "has an obligation to extradite the requested person," lawyer for the state Cecile Bitter told the judge, saying that at no stage did Khan's lawyers prove that his human rights would be violated should he be sent to the US.

Seebregts must show "concrete and flagrant" proof that the US had a hand in any torture Khan may have been subjected to by Pakistani intelligence during his seven months in detention, Bitter added.

"In this case, there is no indication whatsoever that the requesting state was involved in torture," she said.

Dutch Judge Gerard van Ham said he will hand down a decision on February 26.

Seebregts said should the decision go against his client, he would take his case to the European Court of Human Rights in Strasbourg.