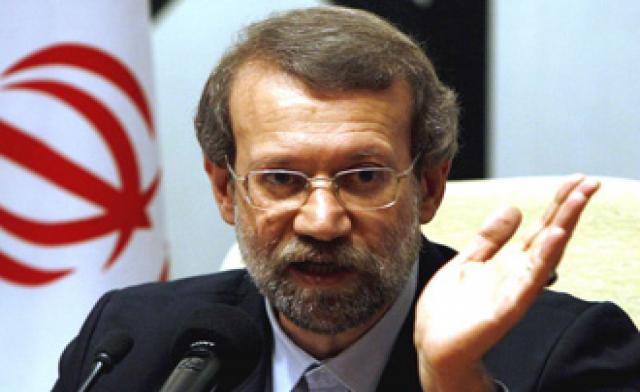 ---
ISLAMABAD:



Describing the Iran-Pakistan gas pipeline as a project of strategic importance, Iranian Parliament's Speaker Ali Larijani brushed aside US threats of economic sanctions if Islamabad went ahead with the project.




"The days of unilateralism are over," Larijani told a news conference in Islamabad. He dismissed US pressure on multibillion-dollar project that would bring gas from Iran to the energy-starved Pakistan by 2014.

Although Iran has completed most of the work on its part of the pipeline, a lot needs to be done on the Pakistani side. The slow progress on the pipeline by Pakistan is attributed to a lack of funding and threats of US economic sanctions.

However, Speaker Larijani said his country was ready to go to any extent to ensure the timely completion of the project.

Dismissing Western allegations that the Islamic Republic was developing a nuclear weapon, Larijani said Iran's supreme leader had already issued a decree against weapons of mass destruction.

"We have said this time and again that in Iran's nuclear doctrine there is no place for a nuclear bomb," Larijani said. "What we insist is to have access to a nuclear knowledge and nuclear technology for peaceful purposes."

Larijani, who was Iran's former chief negotiator to resolve the nuclear standoff with the West, also scoffed at threats of an Israeli attack on Iran's nuclear plants.




Reposing full confidence in Islamabad, the speaker said that Tehran had full confidence that Pakistan would never allow its territory to be used against Iran.

Asked to comment on the nuclear tests by North Korea, he simply stated: "We are against nuclear weapons."  However, he added that the United States must be blamed for this nuclear proliferation.

He also questioned the US logic behind the invasion of Afghanistan in the wake of the 9/11 attacks. "Today, Afghanistan is in total mess and the US is solely responsible for this."

In view of the current regional challenges, Larijani stressed the need for unity among the Muslims countries.

He said certain foreign elements were trying to create trouble between Pakistan and Iran. "But officials from Pakistan and Iran are wise enough to not allow their cooperation to be affected by such designs," he maintained. 

Published in The Express Tribune, February 13th, 2013.
COMMENTS (4)
Comments are moderated and generally will be posted if they are on-topic and not abusive.
For more information, please see our Comments FAQ