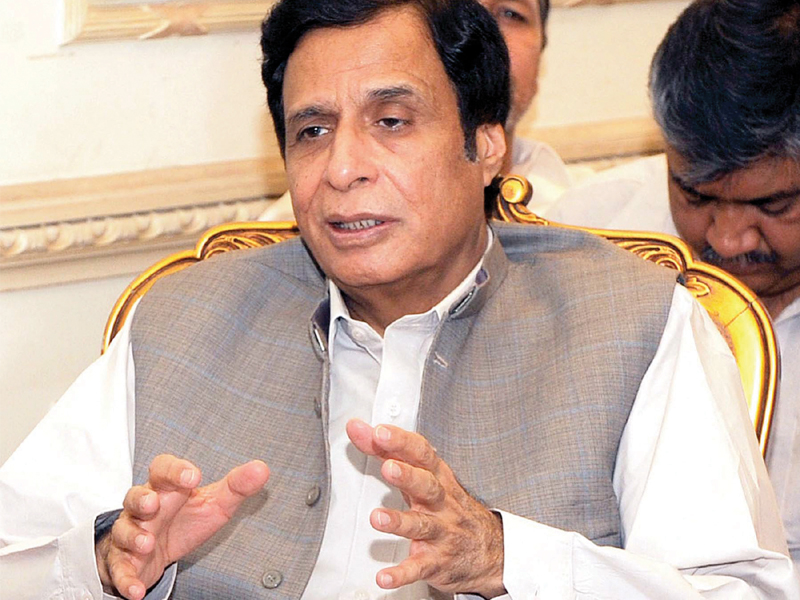 ---
SAMBRIAL/ GUJRANWALA:



Deputy Prime Minister and leader of Pakistan Muslim League-Quaid (PML-Q) Chaudhry Pervaiz Ellahi has accused leaders of the PML-N for causing the energy crisis in Punjab.




Addressing a public gathering in Sambrial, the deputy premier claimed that the province would have been free of load-shedding had the PML-N leadership approved the formula put forward by Chaudhry Shujaat.

He went on to blame the Punjab administration of spending Rs100 billion from the national exchequer on "useless" projects. Talking about the newly-launched Lahore metro bus service, he said that the PML-N had bankrupted the entire province. He claimed that they invested Rs50 billion on a "fenced" bus service and allotted an additional Rs1 billion subsidy.




"Can a 25km long fenced bus service spread literacy?" he asked.

Projects like the Aashiana scheme, yellow cab, roti ovens, and laptops were a farce, he added. PML-N should stop chanting slogan of bringing change in Punjab because all their performances appear to be a mere revenge tactic.

"In the past, we have worked for the welfare of the poor farmers, while no one cares about them today," said Ellahi.

He asked why MNAs and MPAs did not protest when approved projects like the Sialkot Motorway, Swedish university and Cardiology hospital were abandoned.

Referring to the latter, he said that the Rs3 billion worth infrastructure of the hospital in Wazirabad was lying unutilised because the Punjab government was not providing staff for it. Rescue officials have shared stories about how patients die while being dispatched to Lahore, he added, and this negligence merits an FIR against the Sharif brothers.

Concluding the address, Ellahi said that the region of Sambrial was closely associated with Allama Mohammad Iqbal, who gave the vision of Pakistan; hence it always has been and will remain a priority for him.

Published in The Express Tribune, February 11th, 2013.
COMMENTS (4)
Comments are moderated and generally will be posted if they are on-topic and not abusive.
For more information, please see our Comments FAQ