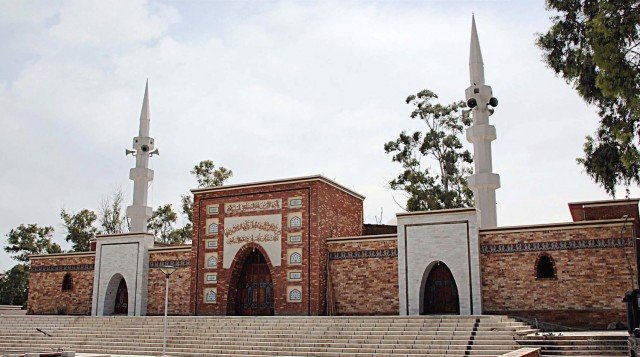 ---
ISLAMABAD:



The one-man Lal Masjid commission asked the government on Saturday to provide a copy of former premier Shaukat Aziz's letter authorising the 2007 military operation at the mosque.




The commission has already recorded the statements of all police, civil administration and interior ministry officials who were responsible for carrying out the orders for the operation.

According to officials, earlier this week, former interior minister Aftab Ahmed Sherpao told the lone commission member, Federal Shariat Court judge Shehzadul Sheikh, that he gave the final go-ahead for the Lal Masjid operation on July 10, 2007, after receiving written orders from then prime minister Aziz.

Following this revelation, Sheikh summoned Aziz before the commission for Friday (February 8).

However, neither the former premier nor any representative for him appeared before the commission, an official privy to the in-camera proceedings told The Express Tribune. The commission had allowed Aziz the option of appearing before the commission via video conferencing – an option extended to former president Pervez Musharraf as well. However, neither has made any appearance before the commission yet.

The offical said that then interior ministry spokesperson Brig (retd) Javed Iqbal Cheema, who had also been summoned for Friday, failed to appear before the commission as well.




Subsequently, Sheikh has asked the incumbent government to find a copy of Aziz's written orders, the official maintained. However, he said that Sherpao, during his hearing, had expressed doubts that the same letter was in the interior ministry records now.

A lawyer privy to the commission's proceedings said the government said it would write a letter to Aziz and convey the commission's orders.

Musharraf's legal team

Sources close to Musharraf have told The Express Tribune that the former president has decided to constitute a four-member legal panel for appearing before the commission on his behalf. The panel includes Advocate Ahmed Raza Kasuri and Barrister Saif.

Apart from answering the commission's queries, Musharraf's legal panel will ask the commission to look into the circumstances leading to the 2007 operation.

"Without considering these circumstances, a fair and true conclusion cannot be reached," said an official from Musharraf's party, the All Pakistan Muslim League.

Maulana Aziz's escape

The Lal Masjid commission is also looking into the escape of the mosque's chief cleric, Maulana Abdul Aziz.

Aziz had been caught trying to escape the Lal Masjid premises clad in a burqa. Following the incident, he was interviewed by the state TV channel while still dress in the burqa.

"Why did you interview him in burqa," Sheikh asked Pakistan Television (PTV) managing director (MD) Yousuf Baig Mirza. The MD replied that he had instructions from senior information ministry officials to air the interview in question.

Published in The Express Tribune, February 10th, 2013.